Sixth Annual
Concerto
Competition

Winners
Sun, Oct. 2, 2022, 3:30 pm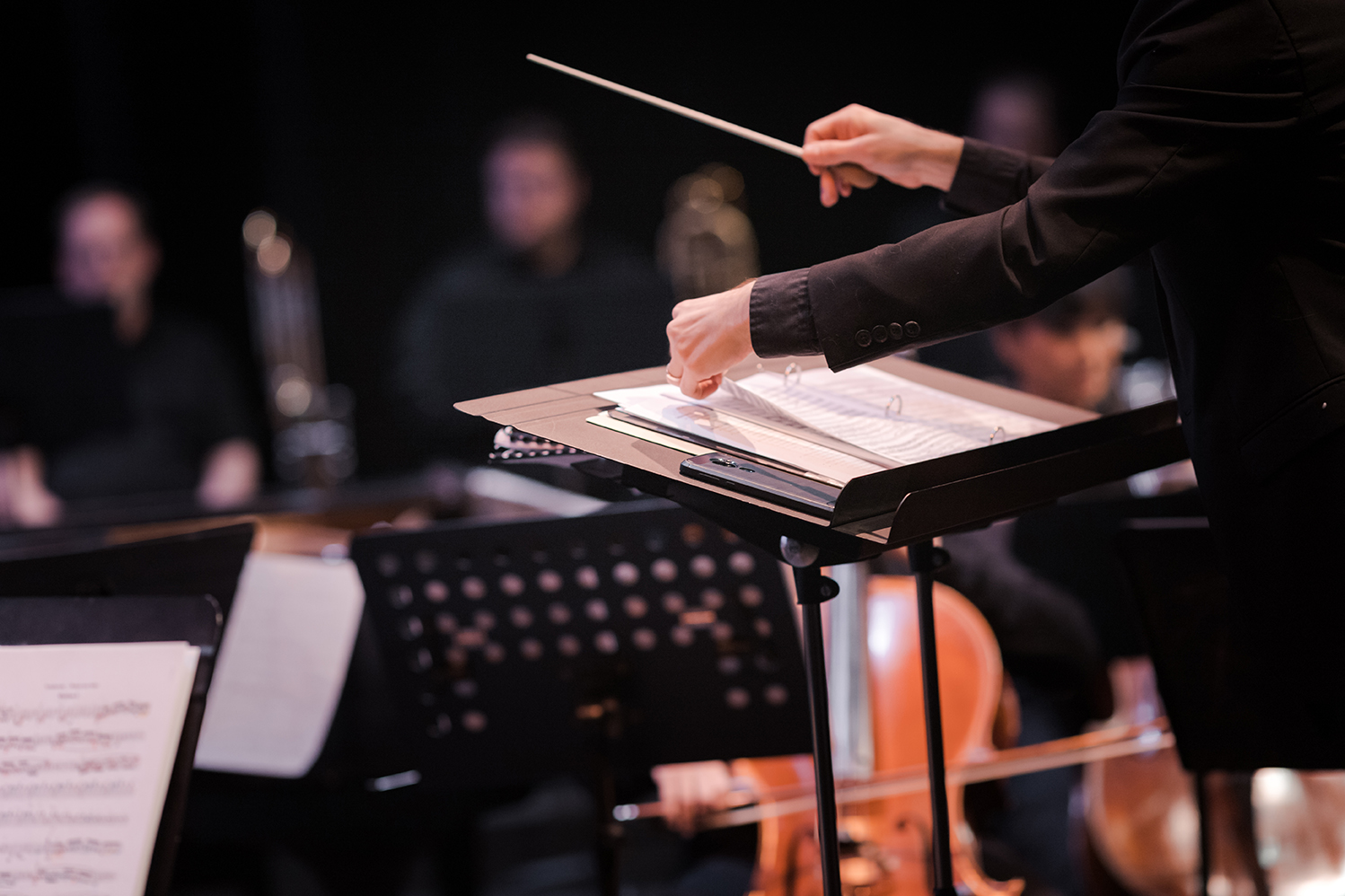 David Rentz, music director & conductor
Program
Scène de la csárda No. 4 "Hejre Kati", in E major, Op. 32 
Sergei Rachmaninoff
(1873 – 1943)
Piano Concerto No. 3, Op. 30 in D Minor
Allegro ma non tanto

(D minor)
Violin Concerto No. 1 in G Minor, Op. 26
Vorspiel: Allegro moderato (in G minor)
Robert Schumann
(1810 – 1856)
Piano Concerto in A Minor, Op. 54
Allegro

vivace

(A major)
AWARDS CEREMONY
Presented by Junior Chamber Music and the California Association of Professional Music Teachers District VIII-Orange County Chapter
Samuel Barber
(1910 – 1981)
Concerto for Violin & Orchestra, Op. 14
Allegro
Ludwig van Beethoven
(1770 – 1827)
Piano Concerto No. 3 in C Minor, Op. 37
Allegro con brio
Pablo de Sarasate
(1844 – 1908)
Carmen Fantasy, Op. 25
Allegro

moderato

Moderato

Lento assai

Allegro moderato

Moderato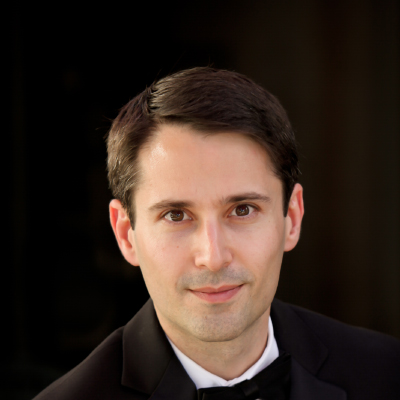 David Rentz
Conductor and Music Director
OCofOC Music Director and conductor 
Show More
David Rentz is Professor of Music at Chaffey College, where he heads the choral and vocal music programs and teaches music theory. He is also Adjunct Professor of Music at Claremont Graduate University, where he supervises masters and doctoral programs in choral and orchestral conducting, and Co-Director of Music and Fine Arts at Claremont United Church of Christ. He has taught and conducted choral ensembles at the University of Wisconsin-Madison, Yale University, and, most recently, Pomona and Scripps Colleges. He is also a founding co-conductor of C3LA (Contemporary Choral Collective of Los Angeles) and served as music director of the Orange County Symphony from 2011 to 2016.
From 2005 to 2010, he lived in New York City, where he worked as choral director at The Brearley School, a K-12 girls preparatory school on the Upper East Side of Manhattan. A busy freelancer, he was also assistant conductor of the critically-acclaimed New Amsterdam Singers and a principal conductor and founding member of C4: the Choral Composer/Conductor Collective, a collectively-run ensemble devoted to performing works written in the last twenty-five years. David's love of early music led him to found and direct Guildsingers, a professional vocal ensemble specializing in 15th-century Franco-Flemish repertoire.
David received his B.Mus. summa cum laude from Washington University in Saint Louis, where he was a Mylonas Scholar in the Humanities, inducted into Phi Beta Kappa, and a finalist for the Rhodes Scholarship. He earned his M.M at the University of Wisconsin-Madison (Beverly Taylor), and received his M.M.A. and D.M.A. from the Yale University School of Music (Marguerite Brooks and Simon Carrington), where he was co-director of the University Chapel Choir and a member of the internationally-renowned Yale Schola Cantorum. He has received fellowships and grants from the Yale alumniVentures program and the National Endowment for the Humanities and, in 2015, was named guest professor at Xiamen University (China). In demand as an adjudicator and clinician, he has served in those capacities for the Lansum International Choral Competition, the Claremont College Orchestra Concert Orchestra Concerto Competition, the Oremor Choral Competition, the Chaffey Joint Union High School District Choral Festival, the Southern California Vocal Association, and many others.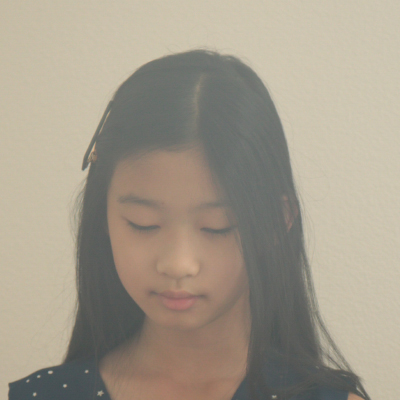 First Place winner CAPMT OC & JCM Category A (11 & under)
Show More
Natalie Xu is from Tustin, Orange County. She is 11 years old and studies at Westpark Elementary School in Irvine. She started to learn violin when she was six, under Ms. Wendy Castilles, and now studies with Yuki Mori and MinJung Park. She has won second prize in the ASTA LA Branch Final 2022, and will participate in the ASTA State Finals towards the end of October. Natalie has received many other awards, including winning the Grand Prize Round (10–12 years old) at the SATORI Competition 2022, first place of Open and Open Baroque categories (11 years old) at the SATORI Competition 2022, winning the Southern California Junior Bach Festival 2022, Judges' Distinction Award in the Grand Prize Round (10–12 years old) at the SATORI Competition 2021, 1st place in the Open category (10 years old) at SATORI Competition 2021, and top prize in the 2021 American Protégé Piano and String competition, Seventh Hong Kong International Music Festival 2020, and 20th AADGT International Young Musicians Festival in 2019. Besides playing the violin, Natalie enjoys reading, cooking, painting, and puzzle-solving. She is also a member of American Mensa.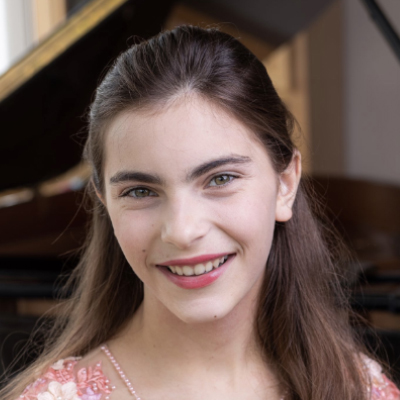 First Place winner JCM Category C (21 & under)
Show More
Anna Isabel Audenis, 17, started playing the piano at the age of five and has been charming audiences and judges alike with her thoughtful and musical interpretations ever since. Most recently, Anna won first prize at the Southern Youth Music Festival, and was one of the seven winners at the PianoTexas 2022 concerto competition. Anna also won 2nd place at the Los Angeles International Piano Competition and placed 1st at the Kathryn Gawartin Chopin Competition. Furthermore, Anna is a two-time 1st place winner of the Great Composer's International Piano Competition, a 2nd place winner of Music Teachers National Association of California, and over the course of several years has earned numerous top prizes at the Southern Youth Music Festival. Since 2014, Anna has been an active honor member of Junior Chamber Music and for the past 3 years has been a JCM debut artist. Anna's chamber group was named as one of the 2022 semifinalists at the prestigious Fischoff National Chamber Music Competition. In 2015, Anna made her debut orchestra appearance with Orchestra Napolitana and has since performed with the Las Colinas Symphony Orchestra and the Southern Youth Music Festival Orchestra. Anna began piano lessons with Eduardo Delgado at age eight before transferring to Rufus Choi, her current teacher, at age twelve. Anna has also been fortunate enough to have participated in masterclasses with Oxana Yablonskaya, Antonio Pompa-Baldi, Eteri Andjaparidze, Sasha Starcevich, John Perry, and Alexander Korsantia. In addition to studying music, Anna has been teaching piano to children since 2020. Anna speaks French and Czech fluently and in her free time enjoys studying meteorology. Anna is a member of the Cloud Appreciation Society.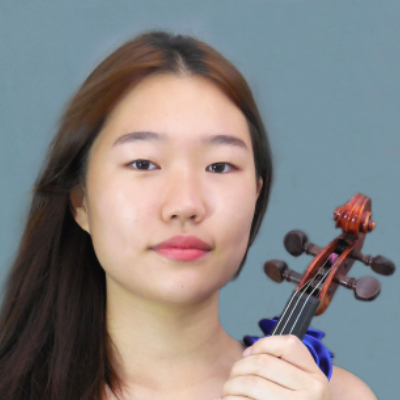 First Place winner JCM Category B (14 & under)
Show More
Jiyu Lee, a 14-year-old violinist from Fullerton, California, is in the ninth grade and attends Orange County School of the Arts. Throughout her violin studies, she has expanded her musical horizon by performing solo and chamber music, as well as leading various orchestras as concertmaster. Jiyu has been recognized with numerous awards, including first-prize at the Southwestern Youth Music Festival, VOCE, Satori Summer Music Festival, and Bonn "Grand Prize Virtuoso" International Competition in 2020. As a member of Pacific Symphony Santiago Strings in 2021, Jiyu was chosen concertmaster throughout the season and was awarded the Conductor's Award. Jiyu currently studies violin in the studio of Yuki Mori and MinJung Park. As Jiyu progresses in her musical journey, she hopes to immerse herself in the art of performing the violin and captivate others with the charm of classical music. Aside from violin, Jiyu enjoys volunteering at animal shelters and spending time with her friends and family.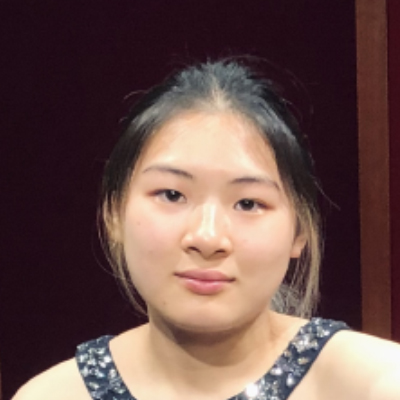 First Place winner JCM Category C (21 & under)
Show More
Emma Tio, age 16, is currently a junior at Los Angeles County High School for the Arts, studying classical piano. She is a student of Nobuyo Nishizaka in Pasadena and has won numerous piano competitions including the Medici International Competition, Southern California Junior Bach Complete Work Audition, Southwest Youth Music Festival, The Great Composers International Competition, International Music Competition Rome "Grand Prize Virtuoso," The Claudette Sorel Piano Competition's Best Bach Award, and more. She has had masterclasses with renowned artists such as Christopher O'Riley, Robert Thies, and Gwhyneth Chen. She has been a part of Junior Chamber Music for four years and was named Debut Artist along with her group in 2021, and volunteers through many nonprofit organizations, such as Art Hour, Love Through Music, and others. Most recently, she performed in the Walt Disney Concert Hall as a soloist with the Los Angeles Youth Philharmonic Orchestra. In her free time, she enjoys reading, cooking, and playing with her dogs, and hopes to continue to pursue piano after graduating.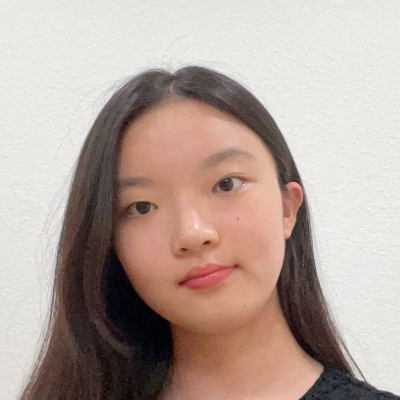 First Place winner CAPMT OC Cateogry C (21 & under)
Show More
Erin Han started playing the violin at the age of five. She has won first place in numerous competitions such as the Bellflower Symphony Concerto Competition, Southern California Philharmonic Concerto Competition, Southwestern Youth Music Festival, Satori Competition, American Protege International Competition, and California Scholarship Competition of Music Teachers Association. She was a member of the Colburn Chamber Orchestra. She studies with Yuki Mori and Min Jung Park.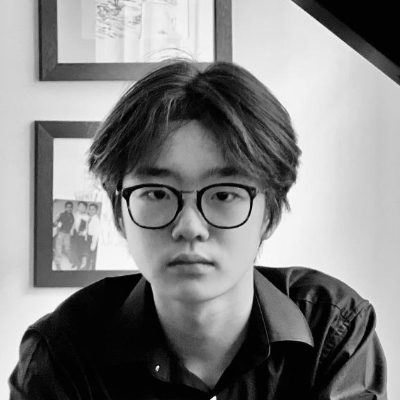 First Place winner CAPMT OC Category B (14 & under)
Show More
Thirteen-year-old Korean-American pianist Jonathan Jihan Doh is currently attending Orange County School of Arts. He began his music journey in piano with his mother at the age of six and currently studies piano under the instruction of Rufus Choi. Jonathan has won various competitions, including being selected as youngest finalist in the 2020 Ettlingen International Piano Competition in Germany, 1st prize at the MTAC State Solo Competition, Second Prize at the Los Angeles International Liszt Competition, Second Prize at the Arizona Piano Institution Solo Competition, and First Prize at the 2022 MTAC State Concerto Competition. In addition to his competition success, Jonathan is an active chamber musician and has recently performed with his piano trio at Winifred Smith Hall at University of California, Irvine.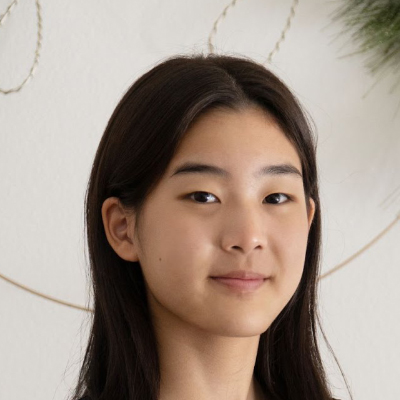 First Place winner CAPMT OC Category B (14 & under)
Show More
Violinist Rubi Lee, 15, from Irvine, California, is a tenth-grader at Orange County School of the Arts. Rubi was selected to perform on NPR's From the Top, and was featured in a nationwide broadcast last April. She is a member of the Pacific Symphony Youth Orchestra, and she studies music at the Violin Studio with teachers Yuki Mori and MinJung Park. Rubi has received prizes in numerous competitions, including winning first place at the American Protégé International Concerto Competition, first place at the Pacific Musical Society and Foundation Competition, the grand prize in the Satori Strings Grand Prize Contest, first place at the American String Teachers Association Competition through the State Finals, and first place at the SYMF Competition. Rubi has been volunteering at many different senior centers with music performance since she was seven years old. She is also a member of CTS String Ensemble and is active as a music volunteer. When she is not playing violin, Rubi enjoys running and art.
Meet the Collective
David Rentz, Music Director
Seungjai Chung, associate conductor
FIRST VIOLINS
Seungjai Chung, concertmaster
Joseph Good
Doris Chiang
Stephanie Kim
Lily Fang
SECOND VIOLINS
Wan-Chin Chang, principal
Joon Kim
Luis Guerrero
Frank Fang
VIOLAS
Chad Jackson, principal
Ellen B. Rice Memorial Chair
Arturo Mandujano, Jr.
CELLOS
Suzanne La Roque, principal
Effy Huang
Melissa Buasley
Dzung Nguyen
CONTRABASSES
Chris Hornung, principal
Les Woodson
Bill Van Meter Memorial Chair
Corbin Foster
FLUTES
Stephanie Getz, principal
Danielle Leone
OBOES
Angela Wells, principal
Maralynne Mann
ENGLISH HORN
Maralynne Mann, principal
CLARINETS
Leslie Schroerlucke, principal
Ellen B. Rice Memorial Chair
Stephen Chow
BASSOONS
Tracey Siepser, principal
Lesley Frey
HORNS
Brian Pham, principal
Kathy Lowe
TRUMPETS
Andrew Rodman, principal
Jonathan Kang
Young Musicians Concerto Competition Results
California Association of Professional Music Teachers, District VIII-Orange County Chapter (CAPMT OC)
Junior Chamber Music (JCM)
Orchestra Collective of Orange County (OCofOC)
Category A (11 & under)
FIRST PLACE
Natalie Xu
student of Yuki Mori & Min Jung Park
SECOND PLACE
Angelina Nguyen
student of Molly Nguyen
THIRD PLACE
Jasmine Ji
student of Ning An
Category B (14 & under)
FIRST PLACE
Jonathan Doh
student of Rufus Choi
FIRST PLACE
Rubi Lee
student of Yuki Mori & Min Jung Park
SECOND PLACE
Hanzhang Lei
student of Kookhee Hong
Category C (21 & under)
FIRST PLACE
Erin Han
student of Yuki Mori & Min Jung Park
SECOND PLACE
Jonathan Speiser
student of Minji Noh
Category B (14 & under)
FIRST PLACE
Jiyu Lee
student of Yuki Mori & Min Jung Park
SECOND PLACE
Nadia Wang
student of Svetlana Transky
THIRD PLACE
Eric Zhang
student of Ornela Ervin
HONORABLE MENTION
Naomi Gesk
student of Allison Allport
Category C (21 & under)
FIRST PLACE
Emma Tio
student of Nobuyo Nishizaka
FIRST PLACE
Anna Audenis
student of Rufus Choi
SECOND PLACE
Amy Han
student of Linda Rose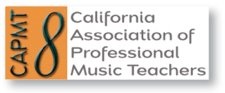 CAPMT (OC)
California Association of Professional Music Teachers, District VIII-Orange County Chapter is the California State Affiliate of the Music Teachers National Association (MTNA). CAPMT is a 501(c)(3) non-profit music teachers organization of over 1,000 members, teaching in independent studios, private and public schools, conservatories, colleges, and universities throughout California. CAPMT offers a variety of state programs for the music student and education and professional opportunities for its members. CAPMT OC serves the Orange County area. 

JCM
Junior Chamber Music provides professional chamber music experience to talented young musicians (instrumentalists and vocalists, ages 9-20) in Southern California. The program started in 2003 under the belief that one of the most powerful ways to learn and experience music is through the power of teamwork. The participants, chosen from annual auditions, are matched in small groups of 2 to 5 people according to their age, level and location. The groups receive coachings from JCM's roster of world-class musicians in the area and participate in various workshops, tours and concerts. 
Program Notes
by Corbin Foster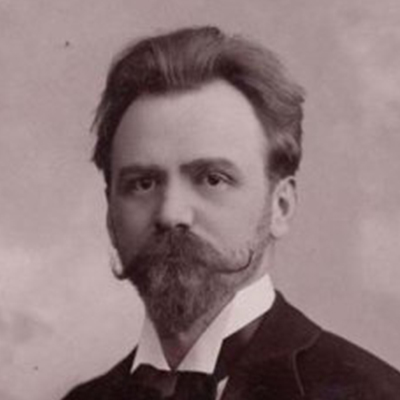 Jenő Hubay
Born September 15, 1858; Pest, Hungary (now Budapest)
Died March 12, 1937 (aged 78); Budapest, Hungary
Scène de la csárda No. 4 "Hejre Kati"
in E major Op. 32
"Hejre Kati," or "Hello Katie" is considered the most popular of the many Csárdas that Hubay composed.
Show More
Jenő Hubay was born Eugen Huber (he would later adopt the Hungarian version in his twenties), son of Karl Huber, concertmaster of the Hungarian National Opera House, and teacher at the Budapest College of Music. By age thirteen, young Hubay began studies with Joseph Joachim. At 20, following the advice of Franz Liszt, Hubay made his debut in Paris, where his next teacher, Henri Vieuxtemps, would be in the audience. As a soloist, he gained praise from Johannes Brahms, Camille Saint-Saëns, and Jules Massenet.
At 24, Hubay began his long-standing academic career as head of the violin studies department at the Brussels Music Institute. By 28, he would return to Hungary, succeeding his father as head of the Liszt Academy. Professor Hubay would attract a parade of prodigies, highly technical young Hungarian fiddlers with eager parents. Hubay would advise students to play as simply as possible, urging them to perform with abandon, leaving the thinking back in the practice room. He aimed to make the playing feel more natural, free from restrictions. He would emphasize breathing exercises, correcting posture, and relaxing the right arm to hold the bow "lightly, as if catching a feather." He would focus more on bowing than on the left-hand development. Detractors complained about Hubay and his students for using vibrato only intermittently, usually slow and wide. His students included Stefi Geyer, Jelly d'Arányi, Ferenc Vecsey, Joseph Szigeti, Emil Telmányi, Imre Waldbauer, Eugene Ormandy, and many countless other luminaries.
It was during his time teaching at the Brussels Music Institute he would pen the popular Scènes de la Csárda No.4, generally known by its subtitle, "Hejre Kati" ("Hey Katie!"). Like most of Hubay's music, Hejre Kati incorporates themes from Hungarian Roma music. A csárdas is a traditional Hungarian folk dance, the name derived from csárda, the old Hungarian term for a roadside tavern. You can hear the tradition of German romantics in his music, such as Franz Liszt, Johannes Brahms, Pablo de Sarasate, Pyotr Ilyich Tchaikovsky, Felix Mendelssohn, and Robert Schumann. The csárdas form starts out slowly (lassú, literally "slow") and ends in a fast tempo (friss, literally "fresh"). Hubay uses traditional Hungarian folk tunes such as "The Yellow Stallion" and "The love of a Young Baron." Originally intended only for his own performances, Hubay would later take the simple violin and piano instrumentation and orchestrate the piece further for full symphony orchestra. Hubay would go on to write 14 Scènes de la Csárda in total, composed over a period of 40 years from 1879 – 1920. Hubay was one of those impossible musicians who were "well-rounded" and was quite the accomplished pianist who could play nearly anything from memory and was an enthusiastic improviser. Along with his concertos, he wrote lieder, symphonies, and one indisputable international hit, the opera The Violin Maker of Cremona. 
INSTRUMENTATION
Solo violin and piano or orchestra (2 flutes, 2 oboes, 2 bassoons, 3 horns, 2 trumpets, 2 trombones, percussion, harp, and strings).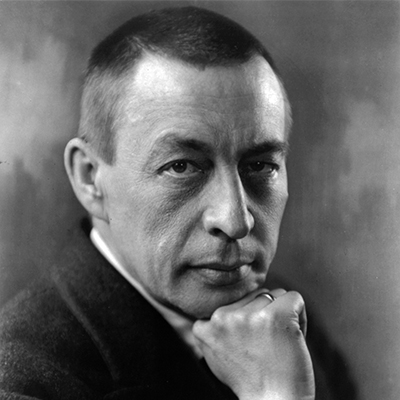 Sergei Rachmaninoff
Born April 1, 1873; Semyonovo, Staraya Russa, Novgorod Governorate, Russian Empire
Died March 28, 1943 (aged 69); Beverly Hills, California, U.S. 
Piano Concerto No. 3
, Op. 30 in D Minor
Piano Concerto No. 3  has the reputation of being one of the most technically challenging piano concertos in the standard classical piano repertoire.
Show More
Born into the Russian aristocracy, Rachmaninoff's mother, Lyubov, arranged for her son to begin piano lessons at age four with recent Saint Petersburg Conservatory graduate Anna Ornatskaya. His father, Vasily, wound up losing all of the family property and moved his family to a small flat in Saint Petersburg. Ornatskaya arranged for the now ten-year-old Sergei to study at her alma mater. By 12, Sergei had lost two sisters, and he wound up failing his spring exams. Rachmaninoff had to transfer to the Moscow Conservatory, moving in with his teacher. During his final year at Conservatory, with his finals already completed a year early, he spent his time writing a one-act opera, Aleko, which premiered at the Bolshoi Theatre, with Rachmaninoff's idol, Tchaikovsky, in attendance and appreciatively praising the 19-year-old. 
At age 20, Rachmaninoff entered a period of depression, facing writer's block. While he would go on to write his First Symphony during this time, he primarily earned a living teaching piano lessons. By 27, he had become so self-critical that composing had become nearly impossible. He would end up going to therapy daily. By that summer, Rachmaninoff had completed his Second Piano Concerto. 
At 33, increasingly unhappy with the political turmoil in Russia, Rachmaninoff moved to Dresden, Germany. By 36, conductor Max Fielder and the Boston Symphony Orchestra would ask him to play as part of their 1909-1910 concert season. He then wrote his Third Piano Concerto, dedicated to pianist Josef Hofmann. Many pianists still fear the difficulty of this concerto; Hofmann, who was supposed to premiere it, never publicly performed it. Enlisted as soloist, and with little time to practice, Rachmaninoff practiced on a silent keyboard on a boat en route to the U.S.Gustav Mahler conducted the second performance by the New York Symphony Orchestra. Rachmaninoff later described the rehearsals with Mahler:
"He devoted himself to the concerto until the accompaniment, which is rather complicated, had been practiced to perfection, although he had already gone through another long rehearsal. According to Mahler, every detail of the score was important – an attitude too rare amongst conductors. … Though the rehearsal was scheduled to end at 12:30, we played and played, far beyond this hour, and when Mahler announced that the first movement would be rehearsed again, I expected some protest or scene from the musicians, but I did not notice a single sign of annoyance. The orchestra played the first movement with a keen or perhaps even closer appreciation than the previous time."
FIRST PERFORMANCE
Conducted by Walter Damrosch with Sergei Rachmaninoff (soloist), accompanied by the New York Symphony Society on November 28, 1909 in New York, U.S.
INSTRUMENTATION
Solo piano and 2 flutes, 2 oboes, 2 clarinets in B♭, 2 bassoons, 4 horns in F, 2 trumpets in B♭, 3 trombones, tuba, timpani, bass drum, snare drum, cymbals, and strings.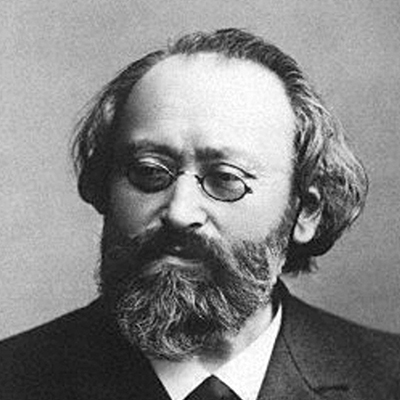 Max Bruch
Born January 6, 1838; Cologne, Prussia
Died October 2, 1920 (aged 82); Berlin-Friedenau, Germany
Violin Concerto No. 1
in G Minor, Op. 26
Violin Concerto No. 1 is one of the most popular violin concertos in solo violin repertoire.
Show More
Bruch was born in Cologne to a singer, Wilhelmine, and attorney, August. He studied under pianist Ferdinand Hiller. By nine years old, he wrote his first song for his mother on her birthday. At the age of 21, Bruch studied philosophy and art in Bonn. At 24, he moved to Germany, starting his career as a teacher, conductor, and composer. By 42, he would conduct the Liverpool Philharmonic Society.
Bruch found himself in the German Romantic classicism in the tradition of his more popular friend Brahms rather than the "new Music" camp of Liszt and Wagner. At the time, Bruch was primarily known as a choral composer. However, today, he is known for his most famous works, the First Violin Concerto and the Scottish Fantasy.
The concerto was considerably revised with help from celebrated violinist Joseph Joachim and completed in its present form in 1867. The premiere of the revised concerto was given by Joachim in Bremen on January 7, 1868, with Karl Martin Rheinthaler conducting.
The first movement is a Vorspiel, or prelude, to the second movement. This is reminiscent of Mendelssohn's Violin Concerto, which links movements, and omits the Classical opening exposition. The flutes first play the melody, and then the solo violin plays a short cadenza. The movement ends, just as it began, with two short cadenzas. Usually, this movement has the orchestra playing tutti flowing into the second movement. However, today, we will not be playing the second movement but instead giving this piece a "second revision" of a final orchestra cadential tutti.
FIRST PERFORMANCE
Conducted by Max Bruch with Otto von Königslow (soloist) on April 24, 1866. 
INSTRUMENTATION
Solo violin and 2 flutes, 2 oboes, 2 clarinets, 2 bassoons, 4 horns, 2 trumpets, timpani, and strings.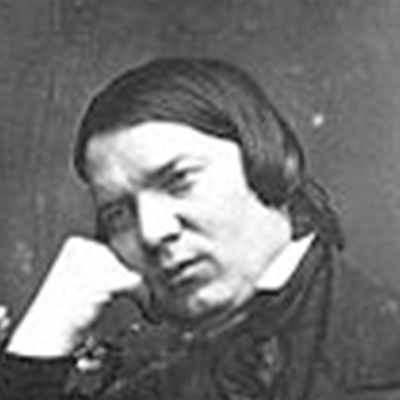 Robert Schumann
Born Jun 8, 1810; Zwickau, Kingdom of Saxony
Died July 29, 1856 (aged 46); Bonn, Rhine Province, Prussia
Piano Concerto
in A Minor, Op. 54 (1845)
Piano Concerto by Schumann is one of the most widely performed and recorded piano concertos from the Romantic period.
Show More
Robert was born to Johanna Christiane and August, a bookseller, publisher, and novelist, in the Kingdom of Saxony (today, Central Germany). He spent his childhood with as much time with literature as with music. At seven years old, he began studying music and composing simultaneously. By 16, his father, who was the only one who encouraged Robert's musical aspirations, had died. Under pressure from his mother, he went to study law at the University of Leipzig. During this time, he also focused on studying piano, improvisation, song composition, and long-form literary writing. 
At 20, Schumann heard Niccolò Paganini in Frankfurt. After hearing this concert, he wrote to his mother, "My whole life has been a struggle between Poetry and Prose, or call it Music and Law." During this time, he studied with Friedrich Wieck, where he may, according to legend, have irreparably damaged his finger in an attempt to increase the length of his reach. For whatever reason, Schumann abandoned being a concert pianist, instead devoting himself to composition. At 22, Schumann, while visiting family, heard a then 13-year-old, Clara Wieck, daughter of his former piano teacher. Schumann's mother said to Clara, "You must marry my Robert one day." 
At 23, Schumann lost his brother and sister-in-law to the cholera pandemic, which led to him suffering from Major Depressive Disorder for the rest of his life. He felt a growing attraction to 15-year-old Clara Wieck, whose father forbade their budding romance. After a lengthy legal battle, Schumann married Clara the day before her 21st birthday. (Ironically, 21 is the age at which they would no longer have required her father's permission!) Their marriage would also function as a business partnership, with Clara acting as inspiration, critic, and soloist. She kept a demanding concert touring schedule in between bearing eight children.  
By 35, he had finished the Piano Concerto in A minor, still one of the most widely performed Romantic piano concertos. After the urging of Clara, he expanded his Phantasie in A minor, which he had been working on since May of 1841, into a complete piano concerto. By 1845 he had added the Intermezzo and Allegro vivace (which you will be hearing this afternoon) to complete the work.
The third movement opens with a string run while the piano takes the central theme. Though the movement is written in 3/4 time signature, in reality, it alternates between the much faster 6/4 and 3/2. The form is a sonata-rondo form with a coda, ending with a long timpani roll. The original character of the fantasy is retained, despite the three movements. In the melody, you can hear similarities to Beethoven's opera Fidelio, whose theme of freedom and love no doubt resonated with Schumann. 
FIRST PERFORMANCE
Conducted by Ferdinand Hiller (to whom the piece is dedicated) with Clara Schumann (soloist) on December 4, 1845 Dresden, Germany.
INSTRUMENTATION
Solo piano and 2 flutes, 2 oboes, 2 clarinets, 2 bassoons, 2 horns, 2 trumpets, timpani, and strings.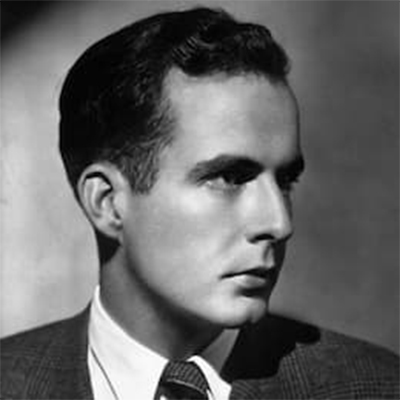 Samuel Barber
Born March 9, 1910; West Chester, Pennsylvania, U.S. 
Died January 23, 1981 (aged 70); Manhattan, New York, U.S.
Barber's Violin Concerto, the myth of the piece too difficult to play. 
Show More
Barber was born to a physician and a pianist. His aunt, Louise Homer, was a leading contralto at the Metropolitan Opera. His uncle, Sidney Homer, was a composer of American art songs. Young Samuel began piano studies at six years old and, within a year, had composed his first work. By 10, he had written his first operetta, to a libretto by the family cook. By 12, he was the organist at the local church. At 14, he entered the Curtis Institute of Music youth artist program. He would spend the next ten years developing as a triple prodigy in voice, piano, and composition. At 18, he entered the adult program at Curtis, studying piano, composition, and conducting. He met his fellow Curtis schoolmate Gian Carlo Menotti, who became Barber's partner in business and life.  
During Barber's "childhood" period, from 1928–1942, his compositions used tonal harmony, modulated chromaticism, and largely diatonic melodies. He had a brief career as a baritone performing on NBC Radio. By 26, Barber had written Adagio for Strings, earning a permanent place in the orchestral concert repertory. 
In 1939, when Barber was 29, Philadelphia soap baron Samuel Simeon Fels commissioned a violin concerto for his ward Iso Briselli, a schoolmate of Barber at Curtis. Barber would use the advance to fund travel to Switzerland to work on the concerto. He hoped to meet the October deadline; however, with the impending war, all Americans were warned to leave Europe. Returning to the U.S., Barber spent time at the Pocono Mountains in Pennsylvania to complete the concerto. 
He delivered the concerto to Briselli, who showed it to his coach Albert Meiff, who was critical of the work's writing for the violin. Meiff wrote to Fels asking to rewrite the violin part himself to make it more idiomatic. Briselli, who enjoyed the first two movements, felt the finale was lightweight by comparison and asked Barber for a rewrite. Barber declined to make any alterations. Briselli chose to forgo the concerto's premiere, substituting Dvořák's Violin Concerto. 
By this time, Barber was now teaching at the Curtis Institute, and, in 1940, there was a private performance by Curtis student Herbert Baumel with the Curtis Institute Orchestra under Fritz Reiner. This caught the attention of conductor Eugene Ormandy. He scheduled the official premiere by Albert Spalding with the Philadelphia Orchestra in the Academy of Music in Philadelphia on February 7, 1941. 
Barber provided these program notes for the premiere performance:
"The first movement—allegro molto moderato—begins with a lyrical first subject announced at once by the solo violin, without any orchestral introduction. This movement as a whole has perhaps more the character of a sonata than concerto form."
FIRST PERFORMANCE
Conducted by Eugene Ormandy by Albert Spalding (soloist) with the Philadelphia Orchestra in the Academy of Music on February 7, 1941.
INSTRUMENTATION
Solo violin and 2 flutes, 2 oboes, 2 clarinets, 2 bassoons, 2 horns, 2 trumpets, timpani, snare drum, piano, and strings.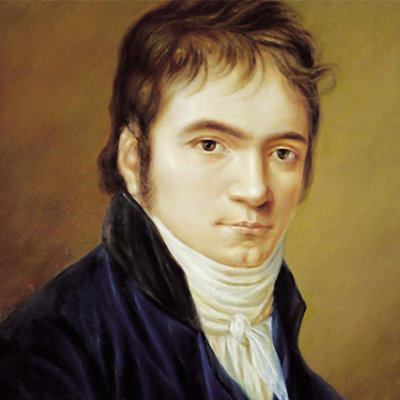 Ludwig van Beethoven
Born 1770; Bonn, Germany
Baptized December, 17, 1770
Died March 26, 1827 (aged 56); Vienna, Austria
Piano Concerto No. 3
in C Minor, Op. 37
Beethoven's third piano concerto is the first of his five piano concertos to really sound like the mature Beethoven we know today, a document relating to the development of piano technology itself.
Show More
Beethoven, born into a musical family, was the grandson of the Kapellmeister (music director) of Bonn, Germany. Beethoven's first music teacher was his father, Johann. Beethoven's studies were harsh and intense, often reducing him to tears. His third teacher, Tobias Fredrich Pfeiffer, was an insomniac and dragged the young Beethoven from bed to the keyboard for late-night sessions. Beethoven's talent was evident at a young age. Johann took a page from Leopold Mozart's success touring his young son Wolfgang and began promoting Beethoven as a child prodigy, claiming the child was six. (He was seven.) At 11, Ludwig started studying composition. By 17, his mother had died, and in 1789, Johann was forced to retire due to his alcoholism. At 19, Beethoven was now in charge of supporting his family and began teaching and playing viola in the court orchestra. 
In 1792, at 21, Beethoven left Bonn for Vienna, and amid the beginnings of the French Revolutionary Wars, Johann died. Over the next few years, Beethoven would study counterpoint with Joseph Haydn, violin under Ignaz Schuppanzigh, and vocal instruction from Antonio Salieri (Amadeus notoriety). At 24, Beethoven was expected to return home to Bonn but chose to stay in Vienna instead. He was left without financial support. Armed with his connections with Haydn, Beethoven developed a reputation as an improviser in the Viennese salons. He made his public debut in Vienna with his first Piano Concerto in 1795. During this time, he would write his Pathétique sonata, his first six string quartets, and his First Symphony. 
The premiere of Beethoven's third piano concerto was at this same performance that his Second Symphony was also premiered. Beethoven's sloppy penmanship is the stuff of legend, perhaps confirmed by his friend Ignaz von Seyfried, who turned pages for Beethoven at the premiere and said: 
I saw almost nothing but empty pages; at the most, on one page or another a few Egyptian hieroglyphs wholly unintelligible to me were scribbled down to serve as clues for him; for he played nearly all the solo part from memory since, as was so often the case, he had not had time to set it all down on paper.
The theme is reminiscent of Mozart's Piano Concerto No. 24 in C minor, K. 491. The strings introduce the first movement's theme, and the clarinet and first violin introduce the second theme. The piano enters at the second exposition with an ascending scale, similar to the orchestral exposition. The development is generally quiet with the piano. With the recapitulation, the orchestra restates the theme loudly, with the winds responding. A dark transition to the cadenza switches from major to minor. While Beethoven wrote one cadenza, ending on a series of trills that calm down, many other composers have written alternate cadenzas, such as Clara Schumann and Franz Liszt. With the coda, Beethoven doesn't return to the tonic but prolongs the trill, with the piano playing a series of arpeggios—a broken chord—finally settling on the home key of C minor. There is a full tutti, followed by the piano playing descending arpeggios, from the second exposition, ending on a resolute C. 
FIRST PERFORMANCE
April 5, 1803; Vienna. Conducted by the composer. Beethoven's friend Ignaz von Seyfried, turned the pages of the score.
INSTRUMENTATION
Solo piano, and 2 oboes, 2 clarinets in B♭, 2 bassoons, 2 horns in E♭, 2 trumpets in C, timpani, and strings.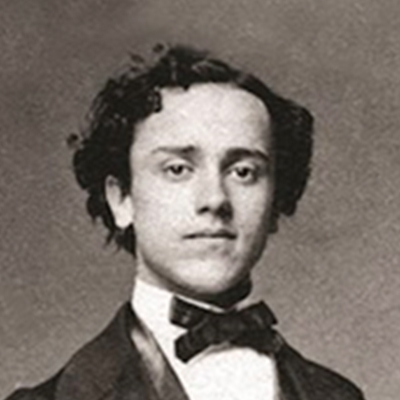 Pablo de Sarasate
Born Mach 10, 1844; Pamplona, Spanish Empire
Died September 20, 1908 (aged 64); Biarritz, France
The Carmen Fantasy is one of Sarasate's most well-known works. It is often performed in violin competitions and is considered one of the most challenging and technically demanding pieces for the violin. 
Show More
Sarasate was born to a local artillery bandmaster. Young Pablo began studying the violin with his father at 5, appearing in his first public concert at eight years old. At 12, he moved to France to study at the Paris Conservatory. En route to Paris, with Pablo suffering from cholera, Sarasate's mother died of a heart attack. At 17, Sarasate won the Premier Prix, the Conservatoire's highest honor. By this time, he was already touring Europe, North America, and South America. Many works were dedicated to him, notably Édouard Lalo's Symphonie espagnole; Georges Bizet's Carmen; and Camille Saint-Saëns' Introduction and Rondo Capriccioso. 
One of his best-known works, the Carmen Fantasy, uses themes from Bizet's opera Carmen (1875). First written with piano accompaniment, he would later further orchestrate it fully. It was dedicated to Joseph Hellmesberger, an Austrian violinist, conductor, and composer. 
The work consists of five movements, including the Aragonaise, Habanera, and Seguidilla. The violin is asked to use multiple advanced techniques such as glissando, harmonics, left-hand pizzicato, and trills.
INSTRUMENTATION
Solo violin and piccolo, 2 flutes, 2 oboes, 2 clarinets, 2 bassoons, 4 horns, 2 trumpets, 3 trombones, timpani, tambourine, harp, and strings.