Meet the Orchestra
Collective
David Rentz
Music Director/Principal Conductor
Seung-Jai Chung
Associate Conductor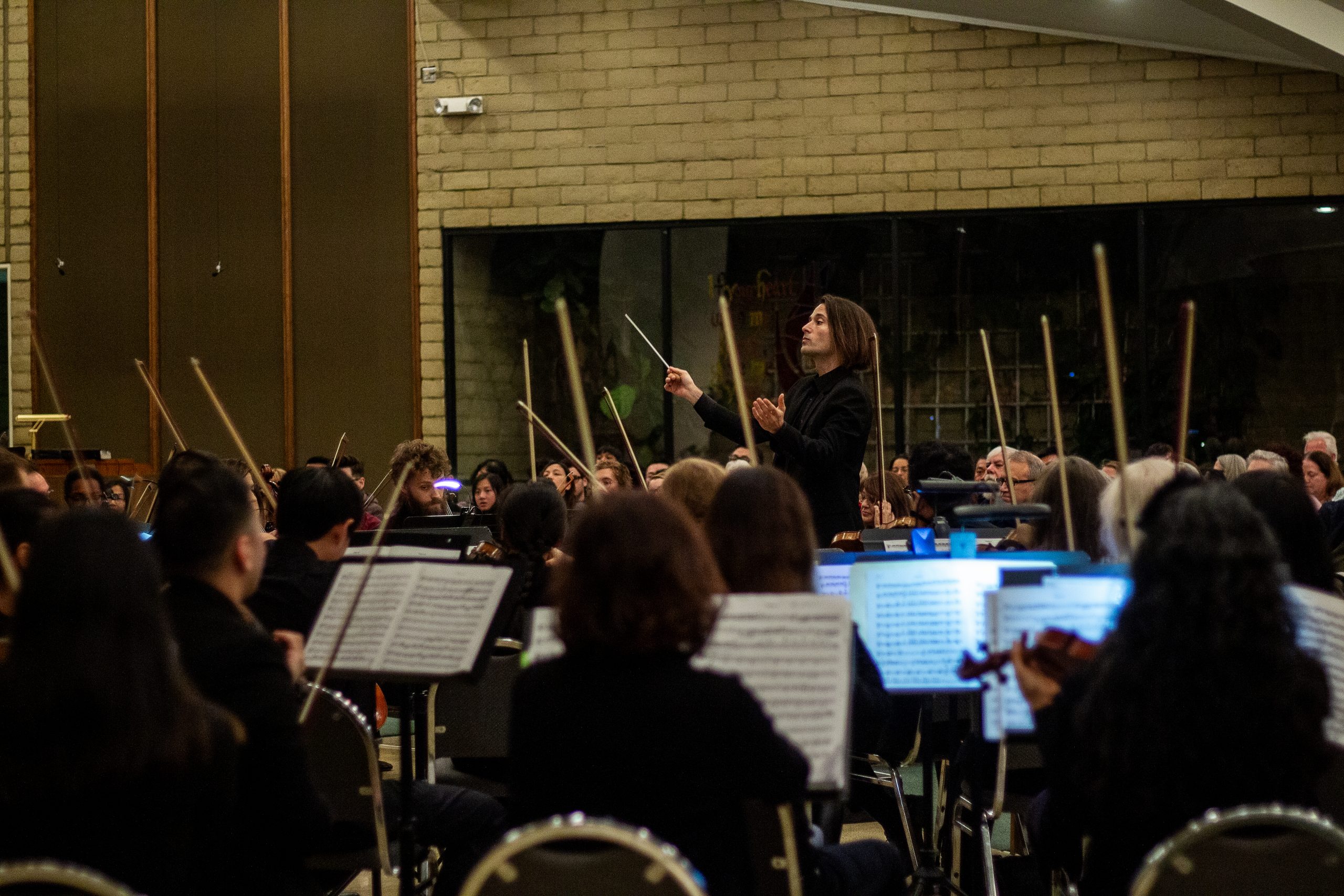 Seung-Jai Chung
Concertmaster
Jessica Hsu
Associate Concertmaster
Wan-Chin Chang
Principal Second Violin
Agnieszka Borzuchowski
Associate Principal
Alex Misono
Ann Duong
Benjamin Pham
Chiacheng Sen
Christina Liogys
Donna Cho
Doris Chiang
Joseph Good
Joyce Winter
Kinh Dang
Margy Hymel
Maryann Tucker
Stefanie McAfee
Endowed Chair
Stephanie Kim
Chad Jackson
Principal
Ellen B. Rice Memorial Chair
Brigham Welch
Joshua Warren
Michael Cleary
Hao-Nhien Vu
By profession, Hao-Nhien Vu is a math professor at Coastline College. By passion, he is a violist who has played in numerous orchestras since college and grad school and holds an A.A. in Music from Santa Ana College. Hao-Nhien is a Reader (grader) for AP Statistics for the College Board, Fall conference chair for California Mathematics Council Community Colleges South, and the SAT Test Prep director at Orchid LQ Academy, a tutoring center in Garden Grove.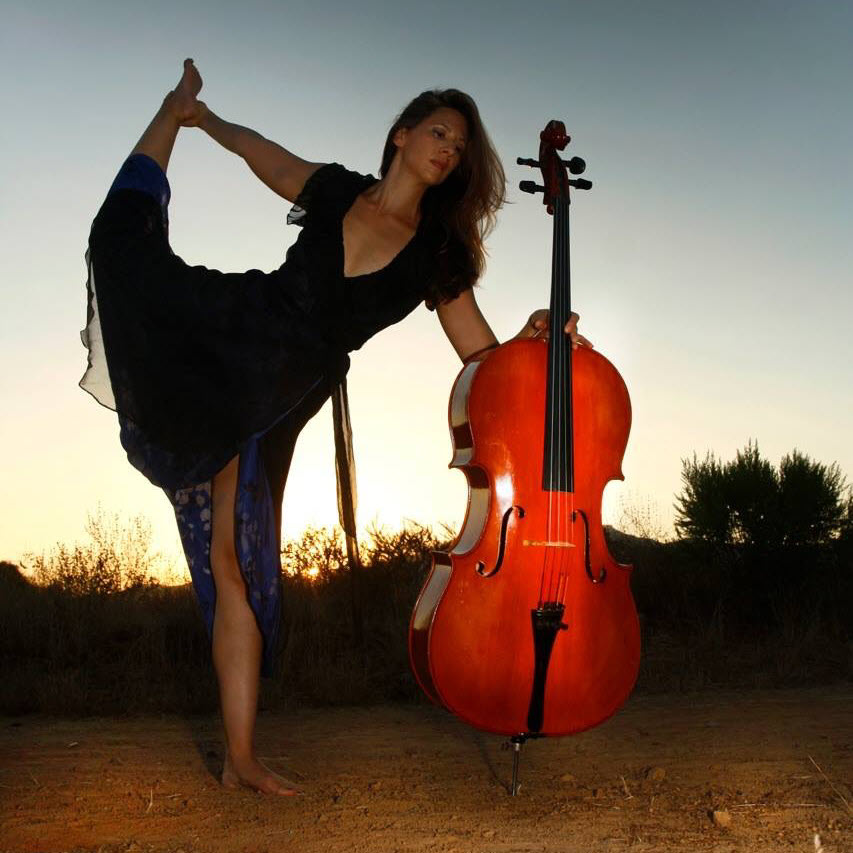 Suzanne La Roque
associate principal
An Orange County native, Suzanne grew up studying cello with Ian Mc Kinnell (Pacific Symphony). She went on to earn a minor in music from CSU Fullerton. She is a compliance director for Pacific Life Insurance where she has worked for over 17 years. Music allows her to remain creative and brings a much needed balance to her life. She also enjoys teaching yoga in the OC area.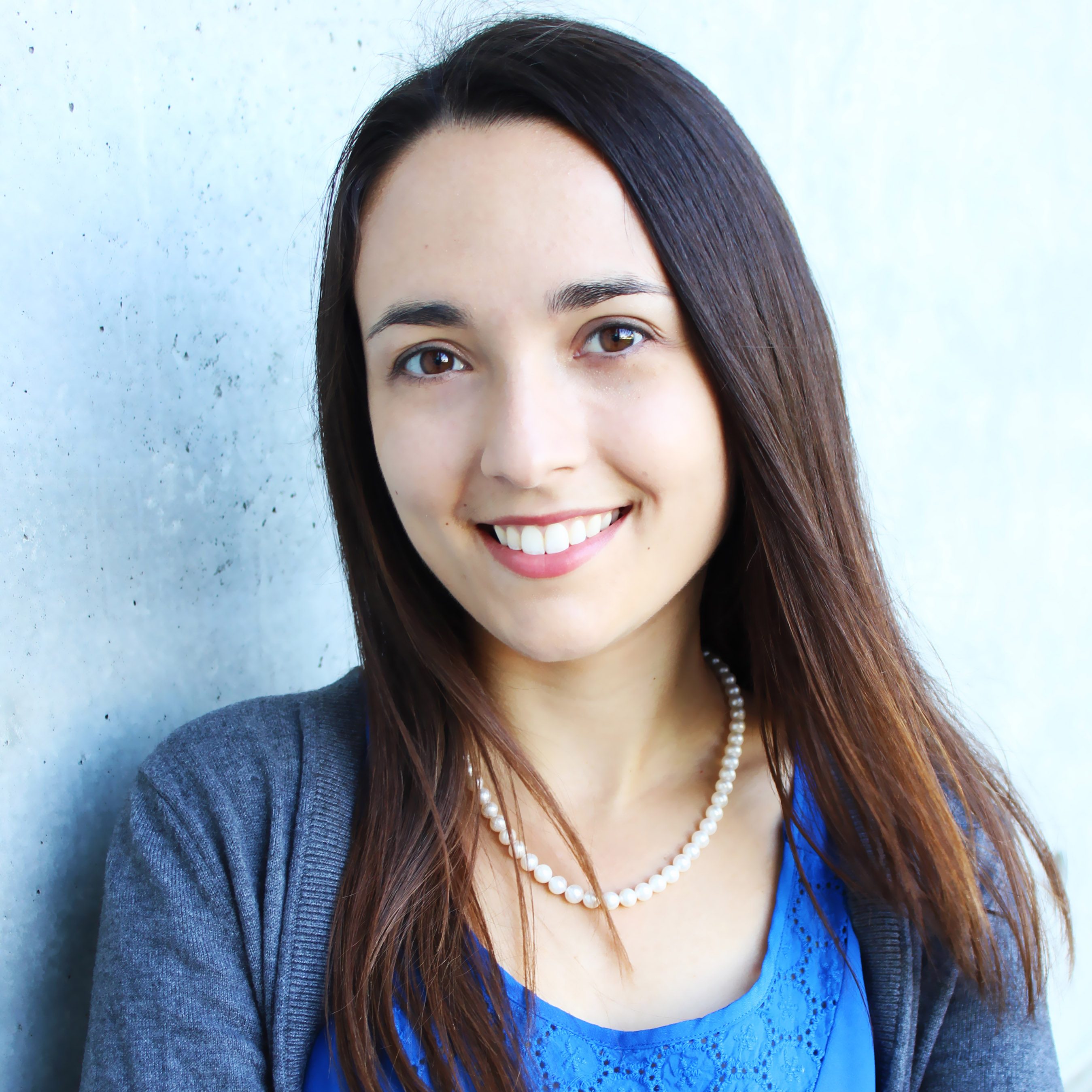 Dominique Antoinette Ingato
Dominique is a Ph.D. candidate at UC Irvine in chemical engineering. In addition to making music as a cellist with the OCofOC, she also enjoys rock climbing and baking.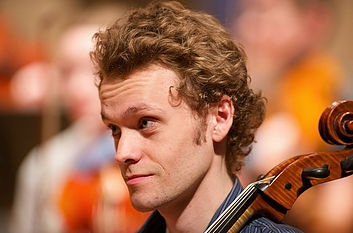 Gabriel Skyrms
Gabriel Skyrms has been passionate about music of many flavors from a young age. He started studying cello early at the age of 5 and at 11 years of age began learning piano. Playing electric bass and producing music on the computer has allowed him to explore a variety of musical styles from jazz to classical, rock, and electronic music.
​Gabriel has extensive orchestral performance experience, performing with the Dana Point Symphony, Orange County Symphony, Orchestra Collective of Orange County, and the Festival and Chamber Orchestras at the Marrowstone Music Festival. He has also performed with Orchestra NEXT in collaborative productions with the Eugene Ballet.
Gabriel has performed chamber music in Oregon, Washington, Connecticut, and California, and is always eager to play more. A special interest of his is historical performance styles and techniques. Gabriel has performed with the University of Oregon Collegium Musicum and in a masterclass with the London Haydn Quartet playing period instruments. Gabriel is also interested in performing new music and has performed in concerts hosted by the Oregon Composers Forum.
Dzung Nguyen
Nguyen Trung Dung started playing cello since he was a little boy of ten years old.
He graduated from Hanoi Conservatory in 1984 with high distinction. Right after graduation, he played cello at Vietnam National Symphony Orchestra for thirty-three years, before leaving Vietnam to start a new life in States. He was a cello soloist, cello principal and team leader of the orchestra.
Nguyen Trung Dung participated in almost all performances of the Vietnam National Symphony Orchestra. He had chances to perform to the audience in Vietnam as well the audience of the countries that the orchestra had chances to travel to. They name United States, Italia, Japan, China, Russia, and almost all countries of the Asian continent.
Nguyen Trung Dung played a huge collection of works of the worldwide well-known composers with the orchestra during his thirty-three years of career. His performance skill, maturity, integrity, and exemplary judgment made him the team leader of the orchestra.
Nguyen Trung Dung got his Master of Art in Music (Cello Performance subject) in 2007. He participated in training the young students for the orchestra for years. In addition, his intellectual capacity to organize the performances for the orchestra is the hallmarks of his super-team leader role.
Since October 2017, Nguyen Trung Dung has been playing cello at the Collective Orchestra of Orange County (OCofOC). He has been teaching cello for young students at Virtuosos Russian Music Academy (VRMA) and other music schools in Orange County.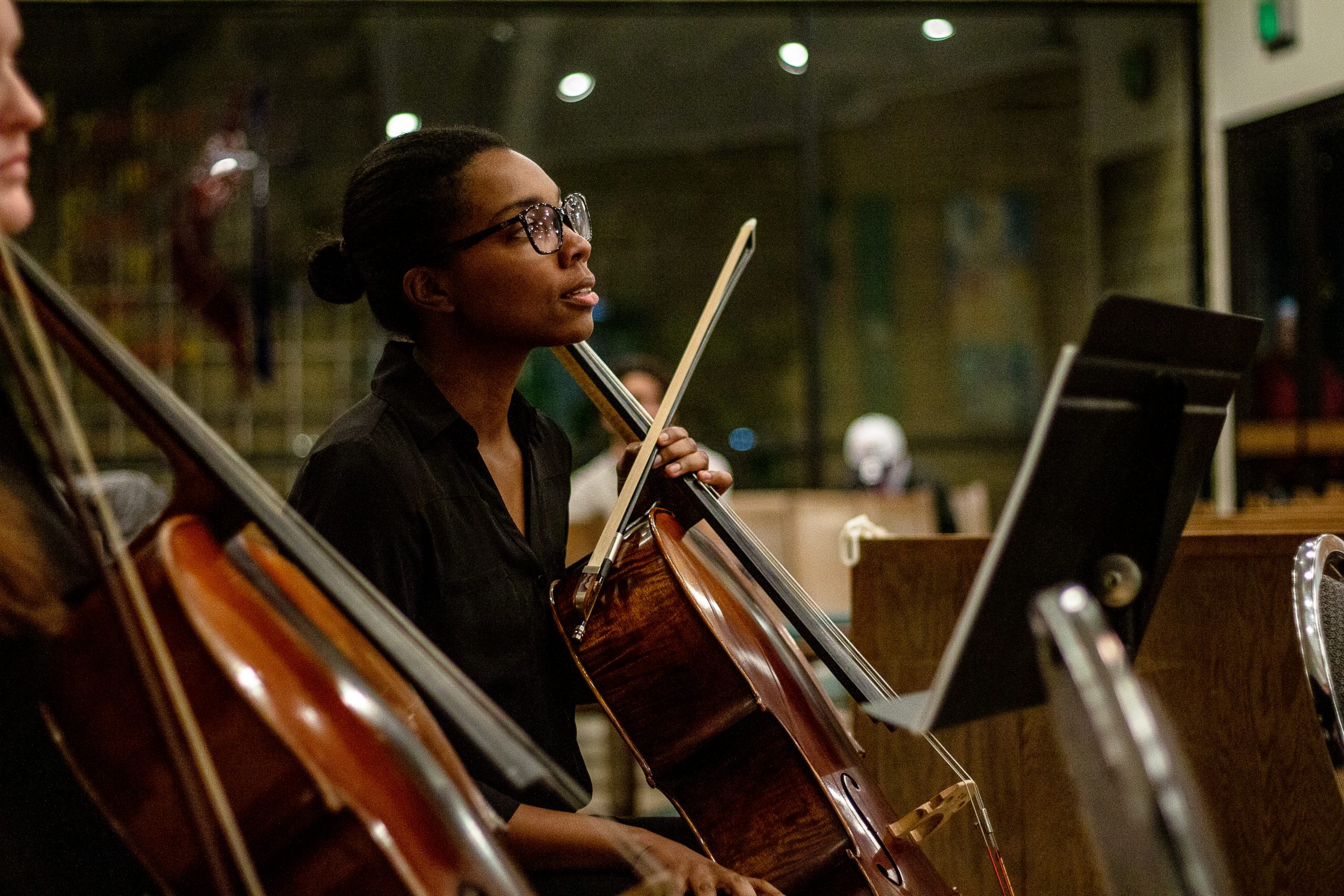 Melissa Bausley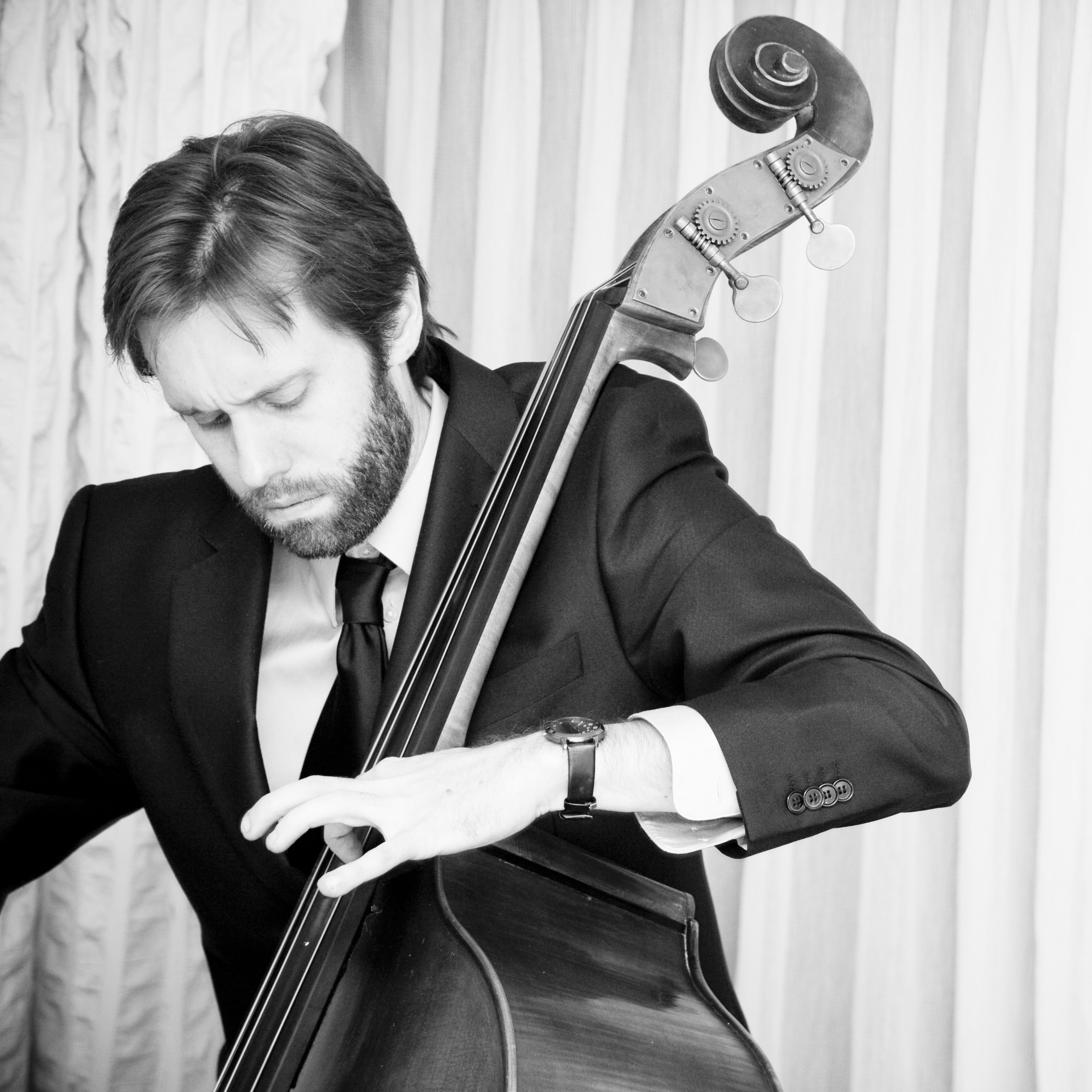 Chris Hornung
Principal
Chris Hornung began studying double bass at the age of 12. He is the principal double bass of the Dana Point Symphony and Orange County Symphony and has performed with the Lansing, Kalamazoo, Jackson, Battle Creek and West Michigan Symphonies, Opera Tampa, and the California Chamber Orchestra. He has been featured as a soloist with the Orange County Symphony and is active as a recitalist.
Chris has taught at Dana Hills, Troy, El Toro, San Juan Hills, and Santa Margarita Catholic High Schools, and Sheridan College. In the summers he is on faculty at Blue Lake Fine Arts Camp in Michigan where he teaches double bass and music history in addition to performing as principal double bass of the Festival Orchestra. He received his Bachelor of Music degree from Western Michigan University and his Master of Music degree from Michigan State University.
Les Woodson
Bill Van Meter Memorial Chair
Daniel Ramirez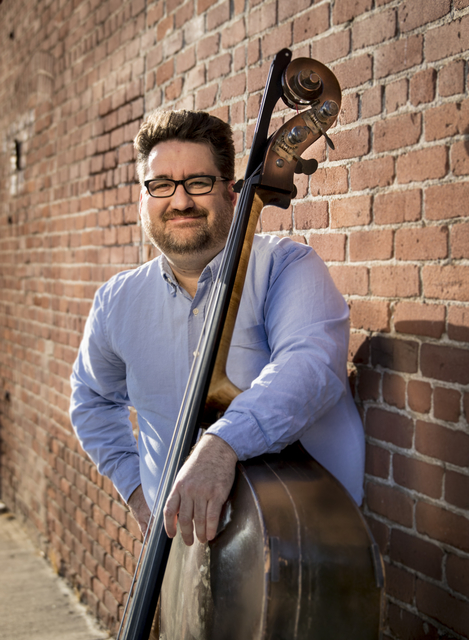 Corbin Foster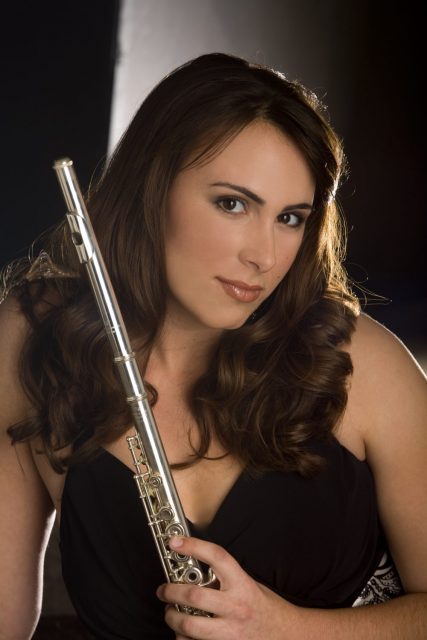 Danielle Leone
Co-Principal
Danielle Leone began studying flute at the age of eleven and received her B.M. at the University of California, Irvine, and her M.M. at the USC Thornton School of Music. She was the principal flutist of the Orange County Symphony from 2012-2016 and has also performed in other local orchestras such as the San Bernardino Symphony. Danielle also performed as a soloist with the UCI Symphony, playing the Carl Nielsen Flute Concerto from memory.
In addition to her professional flute career, Danielle graduated from the Southern California College of Optometry in 2016 and is now a licensed optometrist in California and Arizona. She is completing her residency training in Phoenix and will return to California in the summer of 2017.

Stephanie Getz
co-principal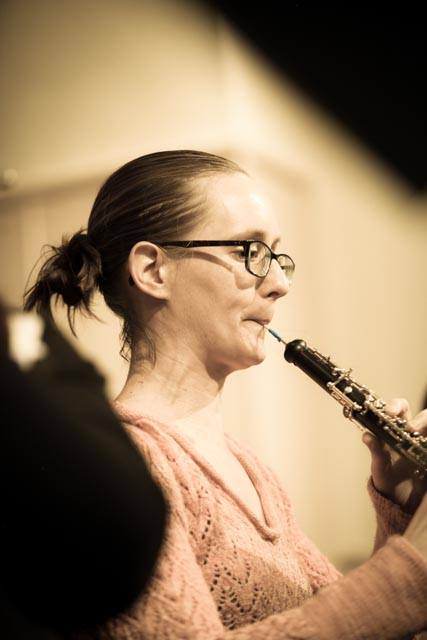 Angela Wells
Co-Principal
Angela completed her Bachelor of Music degree at CSU Long Beach in 2006 and the Band Instrument Repair Diploma program at Red Wing in 2007. In addition to holding a founding oboe section position with the Orchestra Collective of Orange County, Angela freelances within the greater Los Angeles area in many local orchestras and musical productions. Angela also teaches oboe and reed making at The Lesson Lab in Long Beach and works full-time repairing woodwind instruments by appointment at her home in Lakewood.
Maralynne Mann
co-principal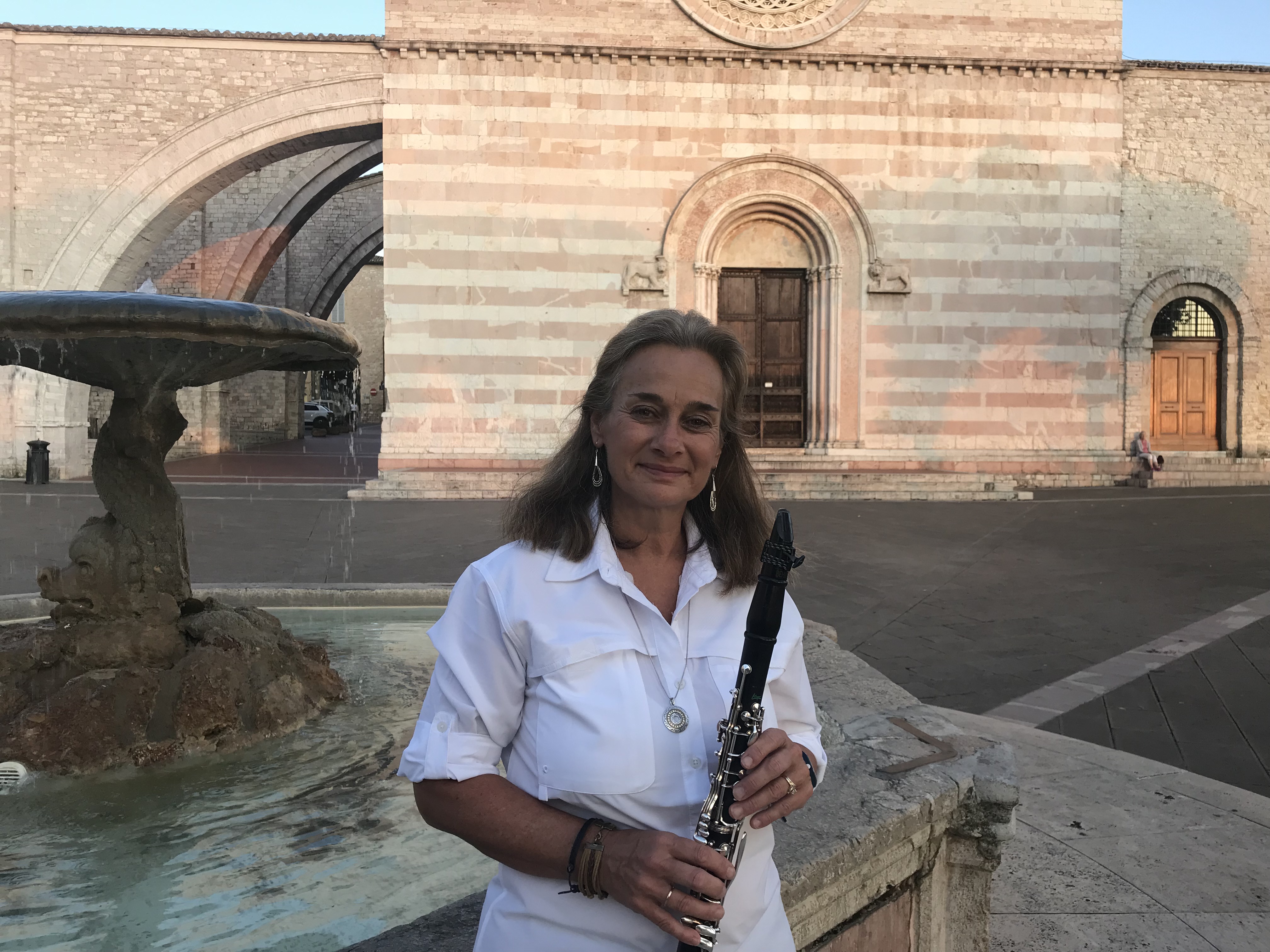 Leslie Schroerlucke
Principal
Leslie Gerbasi Schroerlucke has enjoyed a successful career both as a clarinetist and educator. As a student of the late Stanly Hasty, she earned her Bachelor's degree in Clarinet and the Performer's Certificate at the Eastman School of Music. She has studied with many other prominent clarinetists including Mitchell Lurie at USC, Canadian clarinetist James Campbell, Frank Kowalsky at Florida State, and the late Peter Hadcock of the Boston Symphony. Leslie received a Master's degree in Clarinet Performance at Florida State University. She served as Clarinetist with the Philharmonic Orchestra of Florida under the direction of English conductor James Judd, where she also performed regularly with the Miami Opera, Palm Beach Opera, and was the Principal Clarinet of the Symphonia of the Americas. While in Florida, she premiered several works at Miami's New Music Festival and served on the faculty of Florida International University, Broward Community College, and the New World School of the Arts. She is currently an adjunct faculty member at UC Riverside.
Leslie has performed with the Pittsburgh Symphony Orchestra, American Ballet Theater, Moscow Ballet, Hollywood Bowl Orchestra, Pasadena Symphony, Redlands and Long Beach Symphonies, the Spoleto Opera Festival, Festivale Sperimentale in Spoleto, Italy as well as with many artists including Luciano Pavarotti, Natalie Cole, Tony Bennet, Peter Nero, Richard Stoltzman, Eddie Daniels, Itzhak Perlman, Yo-Yo Ma, and others. She has performed as a soloist, clinician, and chamber musician in Brazil, Yugoslavia, and the United Kingdom. Leslie is currently a performer and board member of the Orange County Clarinet Choir with most recent performances at the International Clarinetfest 2016 in Lawrence, Kansas, and in Assisi, Italy in 2013.
After moving to California in 1998, Schroerlucke pursued a K-12 music credential from Cal Poly in 2001 and a Master's in Music Education from Boston University in 2010. Schroerlucke currently serves as one of two lead Visual and Performing Arts teachers for the Walnut Valley Unified School District. As the band director at Chaparral Middle School in Diamond Bar, California she has worked to bring quality musical experiences to her students and national recognition to the program which includes performances at the Kennedy Center at the John Philip Sousa Festival in 2015 and at the Percy Grainger Festival at Chicago Symphony Hall in 2011. While serving as Chair of Chaparral's Fine Arts Department, she was instrumental both in the school's recognition by the state of California as an exemplary arts program and in receiving NAMM's SupportMusic Merit Award for Chaparral's music programs in 2015 and 2016.

Schroerlucke has held the Principal Clarinet position with the Orange County Symphony since 2011 under Conductor David Rentz and is excited to continue her involvement as Principal Clarinet with the Orchestra Collective of Orange County.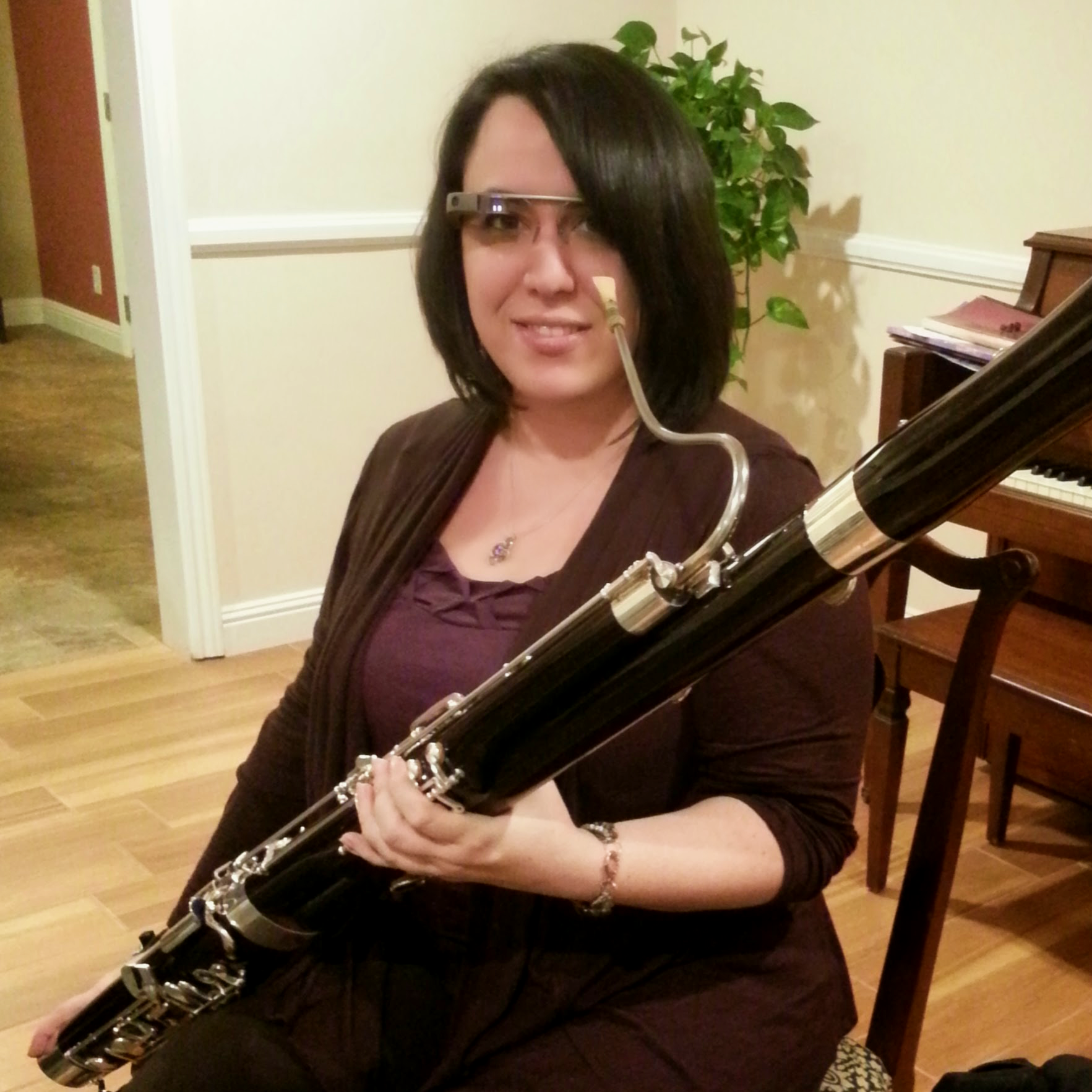 Tracey Siepser
Principal
Tracey Siepser (they/them) started playing bassoon in childhood as soon as their fingers could reach the keys of the instrument. It was love at first sound. After studying Bassoon Performance at the University of Miami in Florida, they played professionally with orchestras and as a soloist throughout South Florida until moving to Southern California in 2008.
Today Tracey lives in the Upland, CA area and you can often find them performing with the Orchestra Collective of Orange County and other orchestras and chamber music groups throughout the SoCal area, in OCofOC Board meetings as a founding collective member, helping with tech and fundraising for non-profits, and crafting elegant chainmaille jewelry. Contact them with any questions at tracey.siepser at gmail.
Lesley Frey
Lesley serves as the second bassoonist and Tsarina of the bake sale for the Orchestra Collective of Orange County. Lesley obtained her Bachelor of Arts degree from CSU Long Beach, where she studied with John Campbell. When not baking or bassooning, Lesley works as a conference and event planner and uses what's left of her free time running in big circles around her neighborhood.
Brian Pham
Co-Principal
Mark Kobayashi
Co-Principal
Dan Lozada
Kathy Lowe
Andrew Rodman
Aric Kline
Jonathan Kang
Brad Lundberg
Principal
Gary Haendiges Memorial Chair
Jim McCormick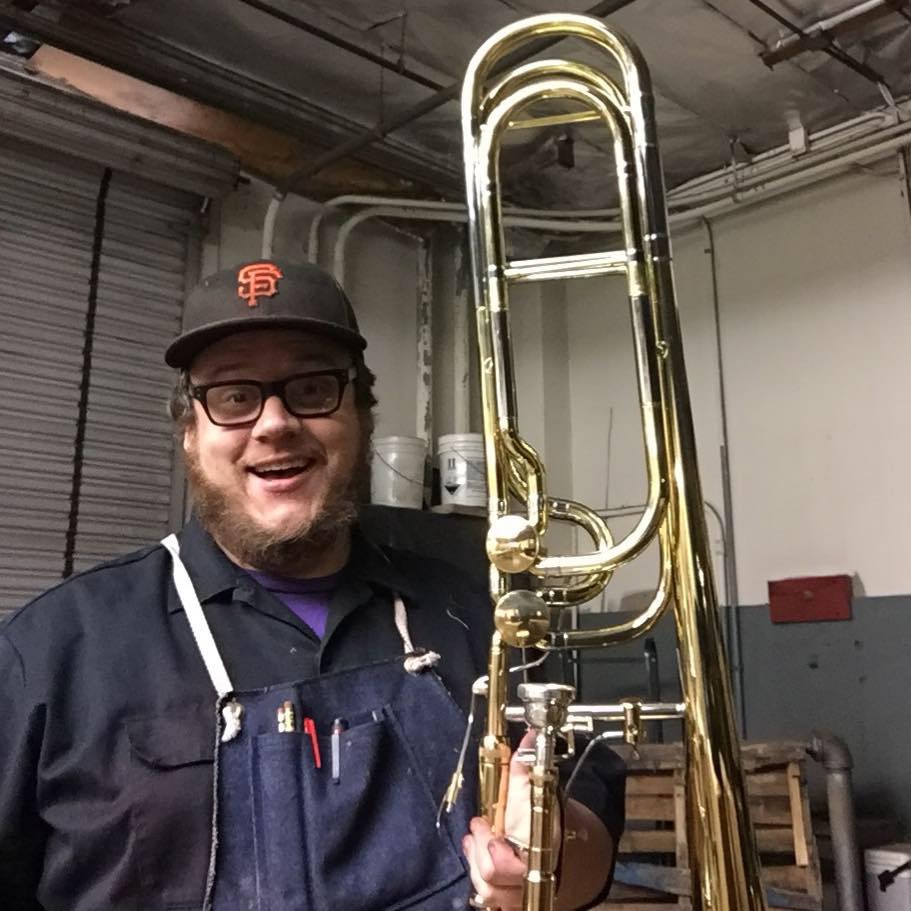 Jason Trimble
Jason graduated from Minnesota State Southeast Technical with a degree in Instrument Repair. Jason started his career as a Brass Repair Technician working for Best Instrument Repair, the largest instrument repair shop in the Bay Area. Jason's next big career brought him home to Southern California to work at Kanstul Musical Instruments in Anaheim, CA. He worked his way up to building trombone bells and slides until the closing of the company. Jason is currently a Class C Machinist in Brea, CA and the Director of the Fullerton College Stingers Pep Band.
Debbie Minnichelli
Hiram Rivera
Sho Fujida