Sunday, November 24, 2019
Ngan Khoi Chorus
30th Anniversary Concert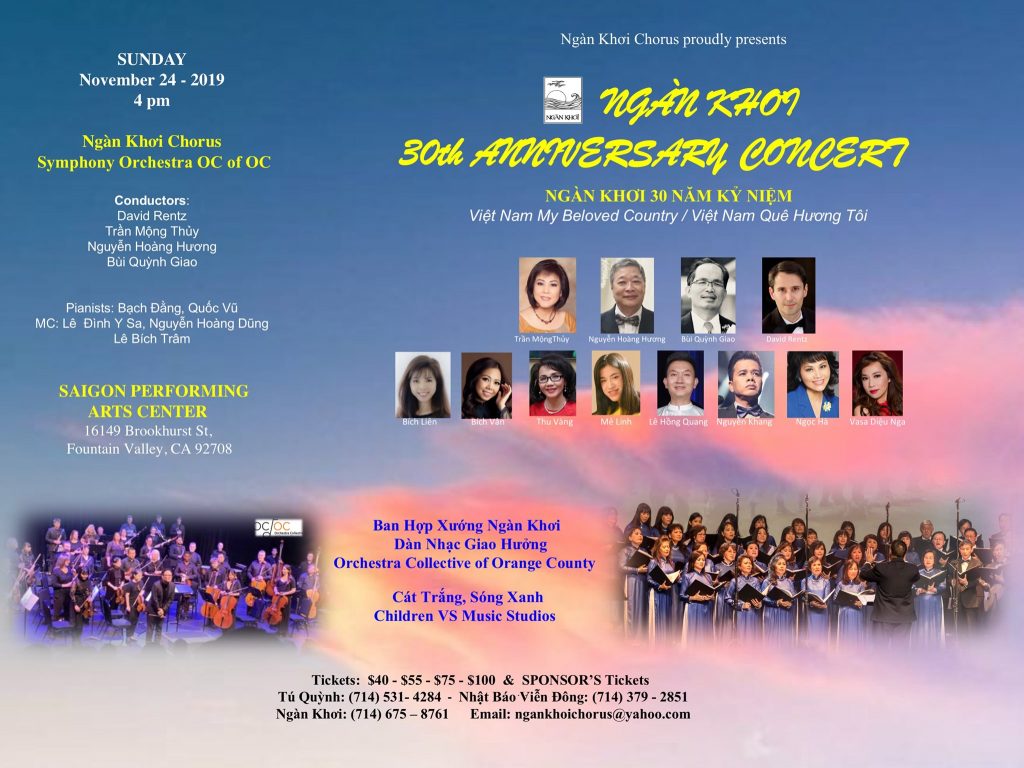 Sunday 4 p.m.
Saigon Performing Arts Center
16149 Brookhurst St
Fountain Valley, CA 92708
OCofOC will serve as the symphony orchestra for the Ngan Khoi Chorus 30th Anniversary Concert.
Ticket purchasing details are listed on the poster or through the Ngan Khoi Chorus Facebook page.
The Orchestra Collective of Orange County

A new kind of orchestra. Of Orange County, for Orange County.
We are a collectively-run symphony orchestra based in Orange County, California. Founded in 2016 by veterans of the Southern California classical music scene, we believe that collaboration and self-governance can and will yield amazing results, both artistically and otherwise! A group that embodies and embraces diversity of all kinds, we strive to produce one-of- a-kind musical events that will thrill both longtime concert-goers and complete musical newcomers… Please join us on this exciting journey!
THERE ARE MANY WAYS TO
SUPPORT US
PARTNERS