2023 Young Musicians Concerto Competition Winners Concert
Presented by JCM & CAPMT 8 OC Chapter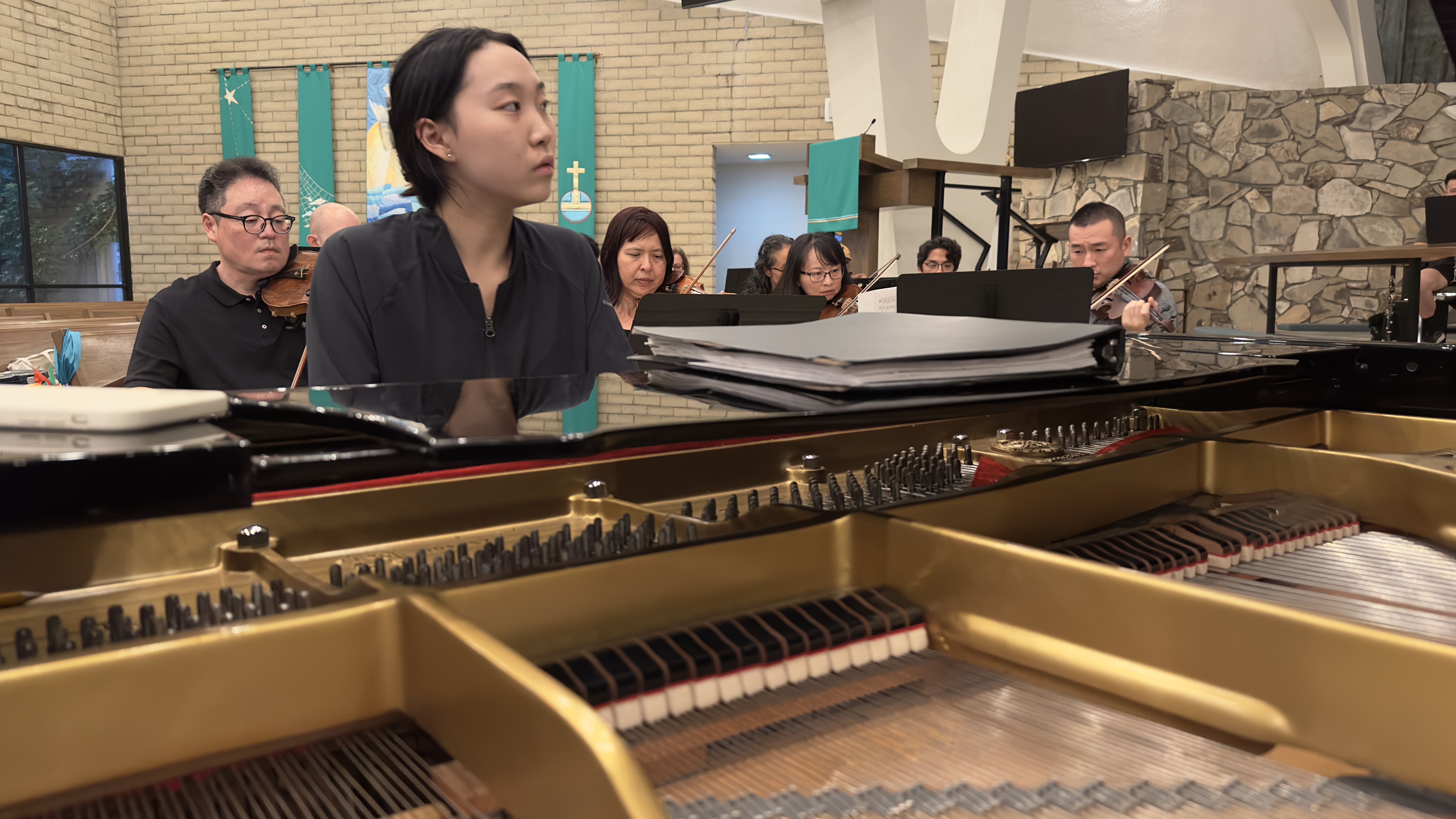 Experience dazzling performances from five extraordinary talented young artists.
DVOŘÁK: Violin Concerto in A minor, Op. 53
I. Allegro ma non troppo
Sophie Bell, violin
 SARASATE: Zigeunerweisen, Op. 20
Aaron Liu, violin
SAINT-SAËNS: Cello Concerto No. 1 in A minor, Op. 33
III. Tempo primo
Ryan Yang, cello
BEETHOVEN: Piano Concerto No. 2 in B♭ major, Op. 19 
I. Allegro con brio
Victoria Sun, piano
TCHAIKOVSKY: Piano Concerto No. 1 in B♭ minor, Op. 23
I. Allegro non troppo e molto maestoso – Allegro con spirito
Helaine Zhao, piano
Read More About the Performance
$15.00
Children/Students/Senors Presale
($5 higher at door)
$20.00
Sunday, October 1, 2023 at 6:00 pm
Anaheim United Methodist Church
1000 S State College Blvd, Anaheim, CA 92806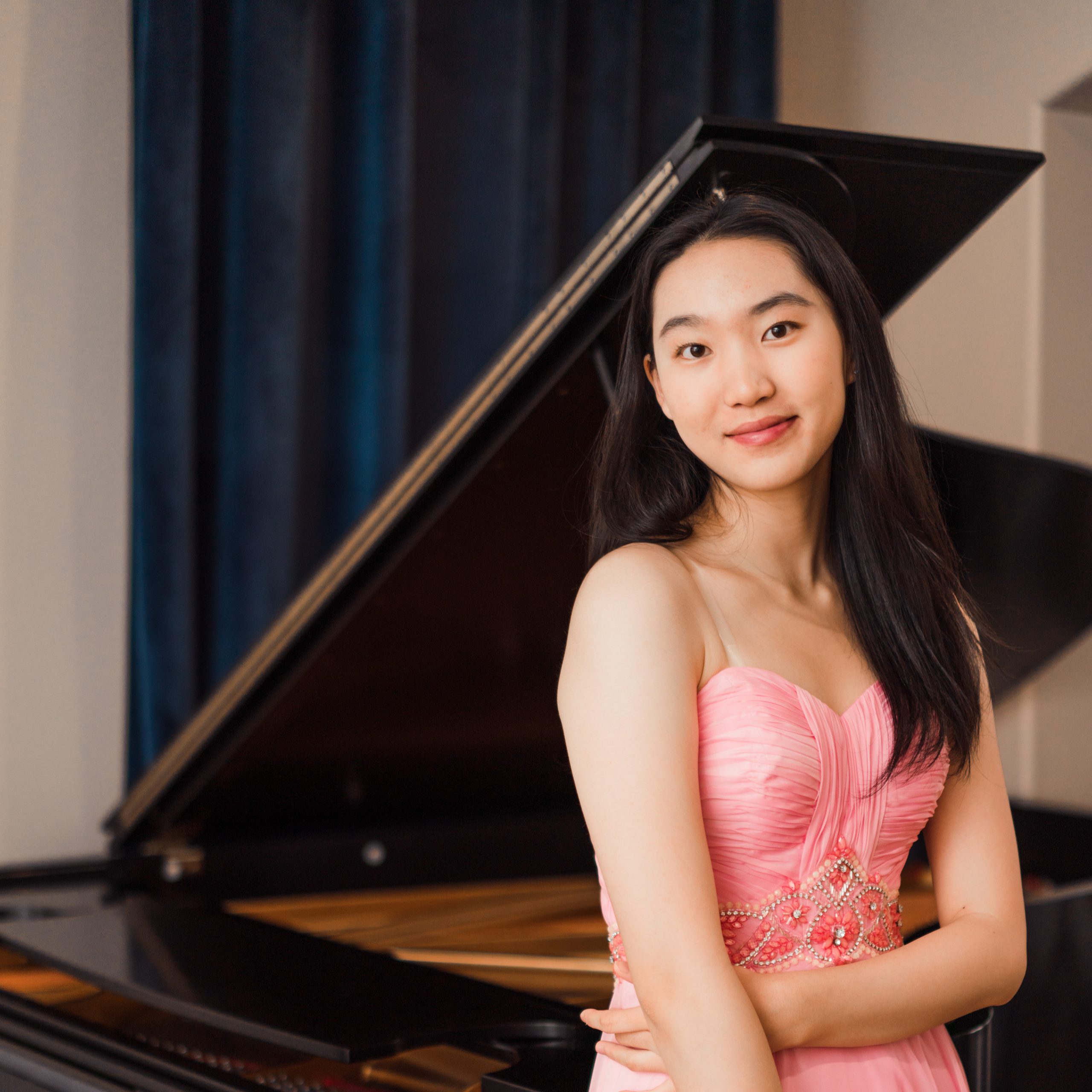 Helaine Zhao was born and raised in Irvine, California. She started piano lessons at age 5, and currently studies with Mr. Rufus Choi at Salit Conservatory of Music.
Helaine has participated in numerous international, national, and regional performances and competitions. Most recently, she was selected into the MTAC Young Artist Guild, won 1st Prize CAPMT State Concerto and Contemporary Competition with Andrys Basten Award, 2nd Prize at the LA Liszt International Piano Competition and Best Mephisto Waltz Performance, 3rd Prize at the Arthur Fraser International Piano Competition, Best Contemporary Piece and Audience Choice Award at the Claudette Sorel Piano Competition. Helaine was named 2022 National YoungArts Merit Winner, 3-time State Winner at MTAC Piano Concerto and Solo Competition. 
In addition, Helaine performed in various concert halls including Winifred Concert Hall, Segerstrom Concert Hall, Thayer Hall at Colburn School, and Walt Disney Concert Hall. She has also performed twice at Carnegie Hall, New York. She made her orchestral debut at the age of 10 and was also a featured piano soloist with the SYMF Orchestra, OCSA Symphony Orchestra, PA Foundation Orchestra, LA Youth Philharmonic Symphony Orchestra, and the Redlands Bowl Symphony Orchestra.
Helaine enjoys serving others and has consistently performed at senior centers with Music Students' Service League since 2012. Outside of music, Helaine enjoys reading books, writing, baking, hiking with her family, and playing with her pet birds.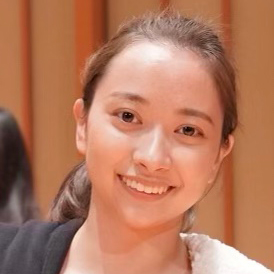 At seventeen years old, Sophie Bell has been playing the violin since the second grade. She is currently the concertmaster of the CSUN (California Southern University Northridge) Youth Philharmonic Orchestra and also previously served as concertmaster for SCSBOA (Southern California School Band and Orchestra Association). After her three years in SCSBOA, she began to participate in the All State program as well. As a longtime member of Junior Chamber Music, she finds a great interest in chamber music. After participating in trios, quartets, and duets, she has developed a wide musical range. 
Sophie made her first concerto debut at age fourteen, performing Mozart's Fifth Concerto for AVSOMC (Antelope Valley Symphony Orchestra and Master Chorale). Since then, she has also performed as soloist for PSYCO (Pasadena Summer Youth Chamber Orchestra) with the Bruch Concerto Third Movement. She has won first place in both the Gail Newby Concerto Competition and Bach Competition, second place in ASTA LA, and is a state finalist in the VOCE Competition. Recently, she won first place in the CSUN Youth Philharmonic Competition and third place in the Edith Knox Competition. Currently, she is studying under Linda Rose. In addition to music, Sophie enjoys playing with the family chickens and an endless amount of reading.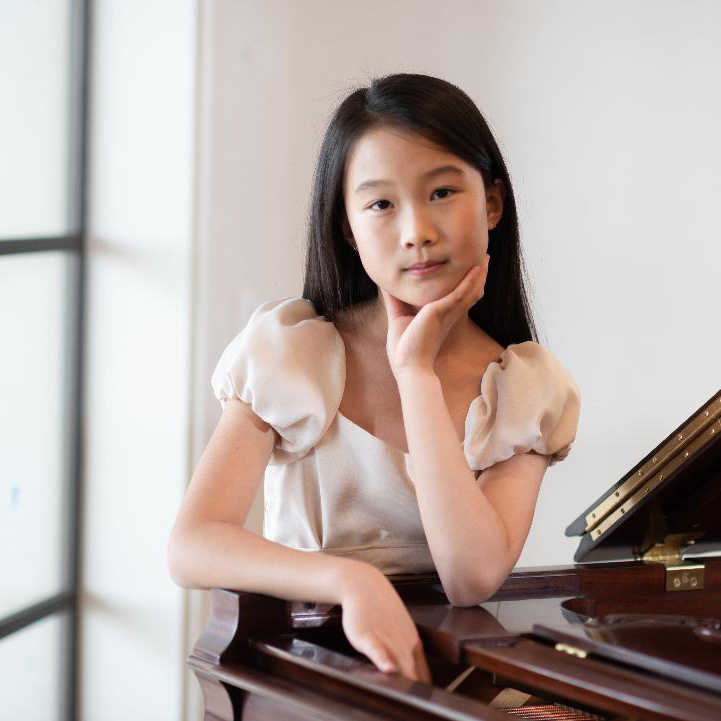 Victoria Sun is 11 years old. She learned the violin at the age of 4, but then everything changed when she saw the piano and thought, "Wow. I think it would be so cool pressing those white and black things down." After wrangling with her mother for a year and a half, finally, at the age of 5½, she had her first piano lessons and found out that the piano is her passion. Since learning piano, Victoria has held a solo recital every year. She has participated in the MTAC Orange County Branch competition and won 1st prize in her age group 3 times. Victoria placed third in Los Angeles International Liszt Competition in 2022, and, most recently, won her division of the 2023 JCM/CAPMT Young Musicians Concerto Competition. Victoria is now studying piano with Myong Joo Lee, having previously studied under Joan Lai, Ning An, Dmitry Rachmanov, and Beatrice Long. Victoria not only enjoys playing the piano but is also very fond of coding and mathematics. She hopes to combine computers and piano in the future to create better music for everyone.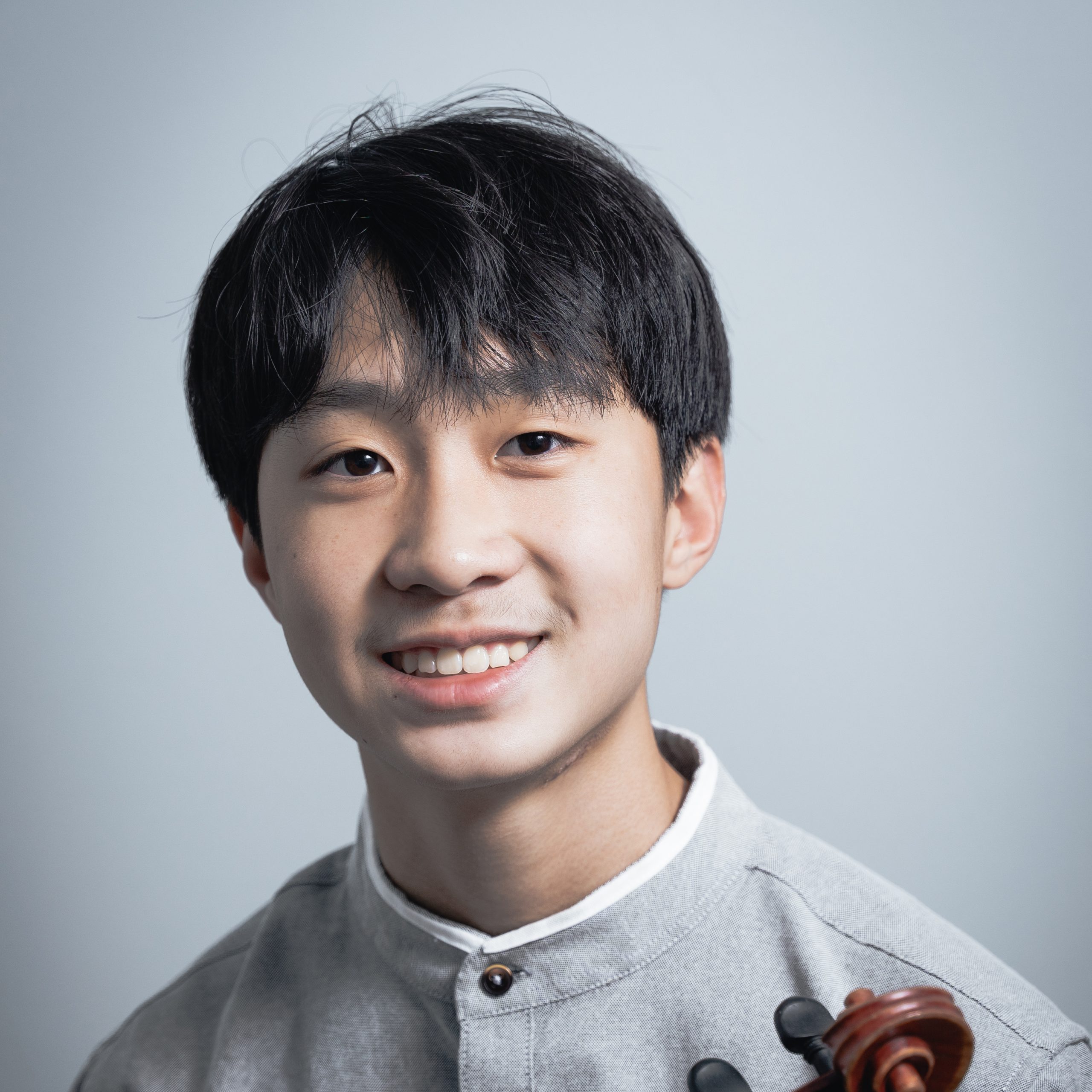 Aaron Liu, 14 years old, has been playing the violin since age 4. Currently, Aaron studies with teachers Yuki Mori and Min Jung Park, who were students of the legendary violinist Jascha Heifetz and are graduates of the Juilliard School. 
 Aaron has won numerous top prizes at various competitions including 1st prize at the Cecilia International Competition in Tokyo Japan, 1st place in the Concerto Competition of California Association of Professional Music Teachers (CAPMT) Orange County, 1st place in American String Teachers Association (ASTA) Southern California Finals, 1st place at the Musical Arts Competition of Orange County (MACOC) Stings Division, Grand Prize at Southwestern Youth Music Festival (SYMF) Stings Division, 1st place at the American Protégé International Concerto Competition, and Grand Prize at Satori Summer Music Festival Strings Contest. Aaron has been actively participating in chamber music and has won 1st place in the 2023 JCM Chamber Music Competition. In the past year, Aaron has collaborated with Southern California Philharmonic and Bellflower Symphony Orchestra. 
Apart from music, Aaron enjoys photography, filmmaking, sports, and spending time with his family and cats.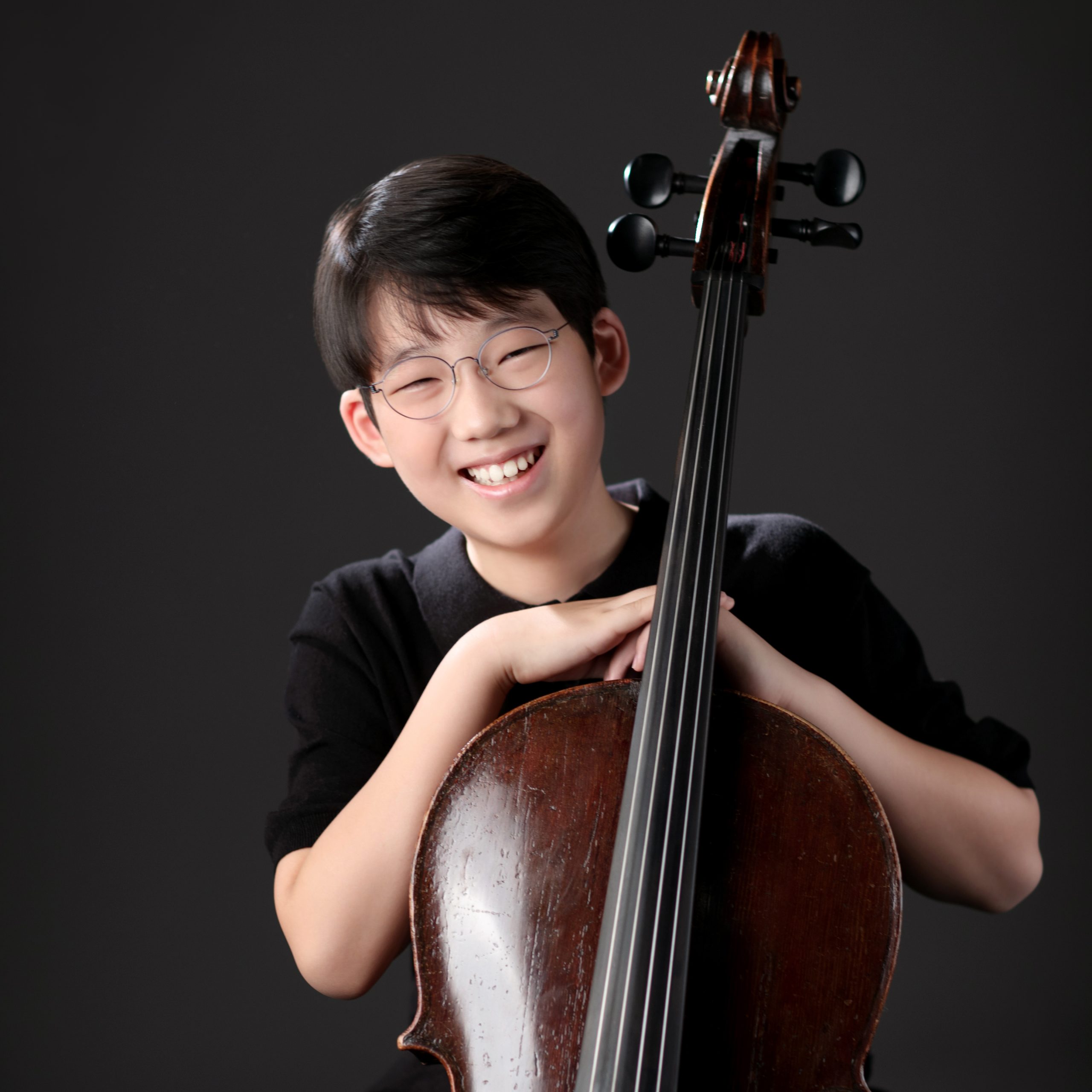 Ryan Yang (13) is a 7th grader at Harvard-Westlake School. He started playing the cello at the age of 7 and currently studies with Dr. Benjamin Lash at Colburn School. For the past years, he has participated and won honors in numerous competitions. His first accomplishment was winning first place at the Korea Times Music Competition in 2018. Ryan was awarded the First Prize in the Los Angeles Violoncello Society Scholarship Audition and in the Southern California Junior Bach Festival's Complete Works Audition. In March 2022, he won the First Prize at the Golden Classical Music Award and had the honor of performing at Carnegie Hall. In July 2022, Ryan won First Place in both Open Baroque and Open Solo categories at Southwestern Youth Music Festival. Ryan is an active member of Junior Chamber Music and his 2021-2022 ensemble received first place in the Junior Chamber Music Competition, first place in the MTAC VOCE Regional Competition, and second place at the MTAC VOCE State Finals. His 2022 summer musical highlights include performing the world premiere of "Dhire-Dhire," by composer Reena Esmail at the MTAC State Convention. Most recently, he won first place in his division at the JCM-CAPMT Young Musicians Concerto Competition and first prize in the 2023 CalASTA Los Angeles Bowed Strings Competition.