Concert Details and Tickets – Young Musician Concerto Competition
Return to Engaging with the Orchestra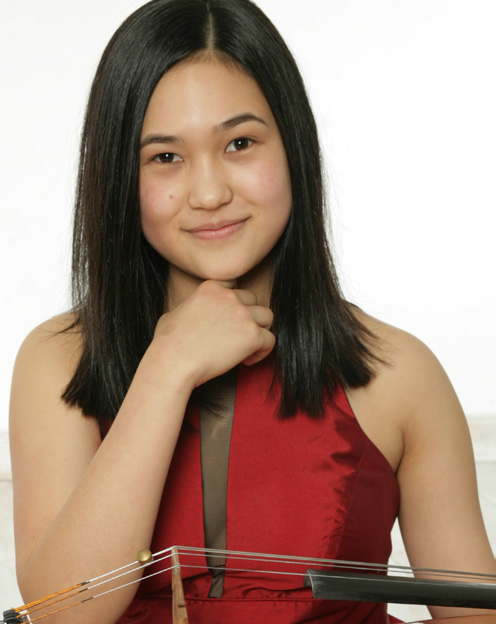 Anna Fruman, 15,
began playing cello at the age of 5. She is the Third Place winner of the Los Angeles Violoncello Society Scholarship Auditions and has received Third Place at the ASTA Los Angeles Finals. Anna has been a member of the Orange County School of the Arts Symphony Orchestra and Pacific Symphony Youth Ensembles. She is currently an Honors group member of Junior Chamber Music, and has performed chamber music in Boston Symphony Hall and Carnegie Weill Recital Hall. Anna has performed in solo and chamber music master classes with Lynn Harrell, Awadagin Pratt, piano duo Anderson & Roe, and faculty members of the New England Conservatory and Juilliard School. Anna currently studies with Professor Joon Sung Jun.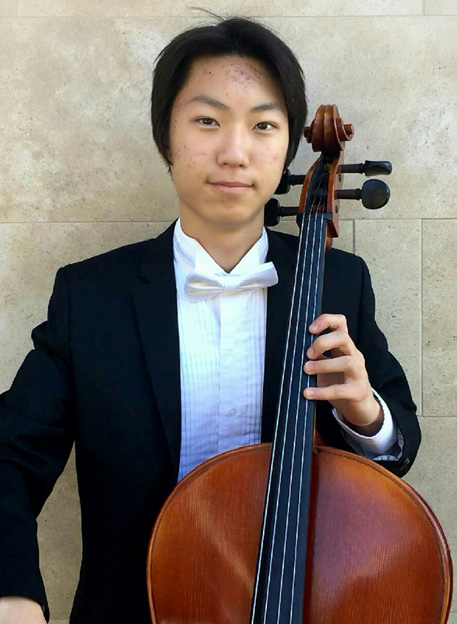 Sedong Hwang, 16,
is a sophomore at University High School. He has studied cello for 10 years. He continuously works on his playing with his teachers Stan Sharp and Robert deMaine. Sedong's passionate pursuit of perfecting his performance has earned him the title of winner of ASTA LA finals, winner of SYMF Young Cellist, winner of JCM Concerto Competition and winner of VOCE competition, silver medalist of PCM Chamber Competition. In addition, he has also been a part JCM and has been selected as a debut artist two times. He had the privilege of participating in master classes with Lynn Harrell, Robert deMaine, and Daniel Rothmuller. He has also performed with John Walz, Dennis Karmazyn, and Susan Boettger. He also participated in California's All State Symphony Orchestra program in February 2017. In his free time, Sedong likes to read psychology books and code his own videogames.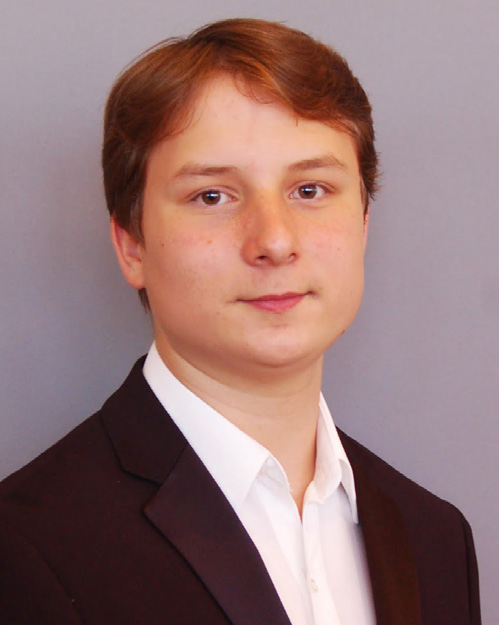 Victor Shlyakhtenko, 15,
has been studying piano at the Colburn School of Performing Arts under the direction of Teresa de Jong Pombo since the age of five. Most recently, Victor performed at the Walt Disney Concert Hall as a Grand Prize Winner of the Music Center's Spotlight competition.  Last year, he received 1st place and a Special Prize in the Los Angeles International Liszt  Competition and was an invited performer at the Liszt Society Festival at Northwestern University. Victor's other recent honors include 1st places at the 2016 California MTNA-Kawai Junior Piano Competition, the 2016 California MTNA-Morty and Iris Manus Junior Composition Competition, the 2017 Robert Turner Piano Concerto Competition, and the Orange County CAPMT Young Musicians Concerto Competition. Victor made his orchestral debut with the Orange County Symphony conducted by Dr. David Rentz in 2014 at the age of 12.  He has since appeared as soloist with the LA Doctors Symphony, the Boulder Chamber Orchestra, the Huntington Beach Symphony Orchestra, as well as the Colburn Youth Orchestra and Colburn Concert Choir. Victor is passionate about community engagement and regularly performs in outreach concert series, including Musical Encounters organized by the Colburn School.  He is a founding member of California Young Musicians, a network of avid young performers who enjoy sharing their art through concerts and lecture series. He is a recipient of the Richard D. Colburn Scholarship at the Colburn School.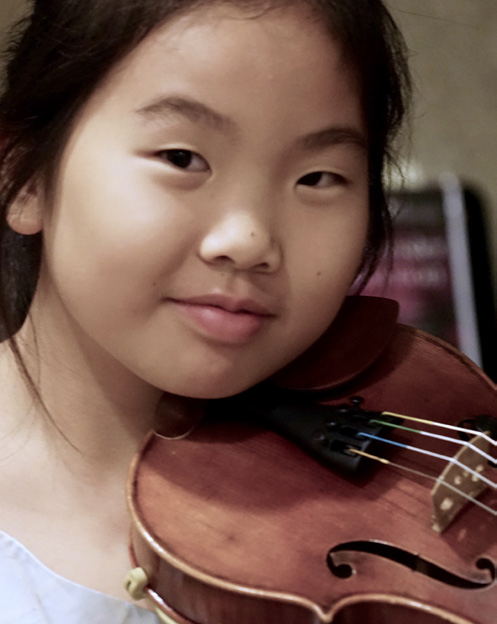 Chunyi Zhou, 11,
an eleven-year-old violinist, moved from Cambridge, England with her family in 2015. She had studied violin in the UK for 2 years.She began studying with her current teacher, Linda Rose, soon after her arrival. She has a deep feeling for music and she expresses and shares this with the audience. She has appeared thrice with the Porta Caeli Ensemble, playing on their Vivaldi Four Seasons concert and recently on their Concerto program. She also participated in the Junior Chamber Music program in 2017 and 2016, both in concert and master class, with great success. Chunyi is 1st Place winner of 2017 JCM Concerto Competition Junior Category, 1st Place winner of the Orange County 2016 Area ASTA Competition in the Junior Category, 1st Place winner of the Great Los Angeles Area 2016 ASTA Finals Junior Division and the Grand Prize winner which came with a performance with Olympia Symphony in Jan 2017. She was also a first place winner of the Redlands Bowl Competition and played at the winners Concert in June, 2016. Chunyi attends Cypress Village Elementary School in Irvine and is in the 6th grade. In addition to the violin, Chunyi enjoys reading, math, science and drawing.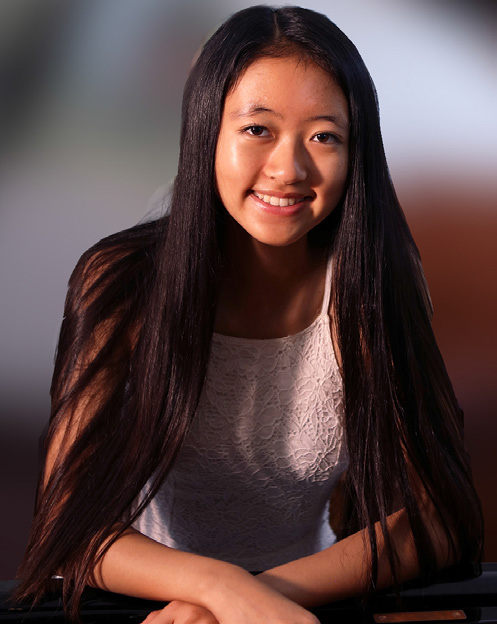 Ivy Tan, 14,
is a 14-year-old sophomore at University High School in Irvine. Developing an early love for music, she began playing piano at the age of 5. Throughout her years of studying with her piano teacher, Dr. Emily Hung, she has attended many competitions and received many awards. In her earlier years of competing, she took first place in Music Teachers' Association of California (MTAC) in Classical and Romantic Showcases Over-achiever Category, Chopin Waltz Southwestern Youth Music Festival (SYMF), California Association of Professional Music Teachers (CAPMT) Honors Audition, CAPMT Sonata-Sonatina Festival, and the preliminary, regional and Complete Works Audition of Southern California Junior Bach Festival. She also performed in the Atria Senior Home through the Music Students' Service League. In 2014, Ivy attended the American Protégé Piano and Strings International Competition. She received first place and made her debut at Carnegie Hall in New York at the age of 12. In 2015, she won first place in the Chopin Impromptu in SYMF and the Los Angeles Gold Star Young Pianist Competition. Besides piano, Ivy is a part of her school's cross country team, track team, and student council. She also works with National Charity League and is involved in various fundraisers and philanthropies to give back to her community.